Wallumbilla Wellness Day
February 25
from $150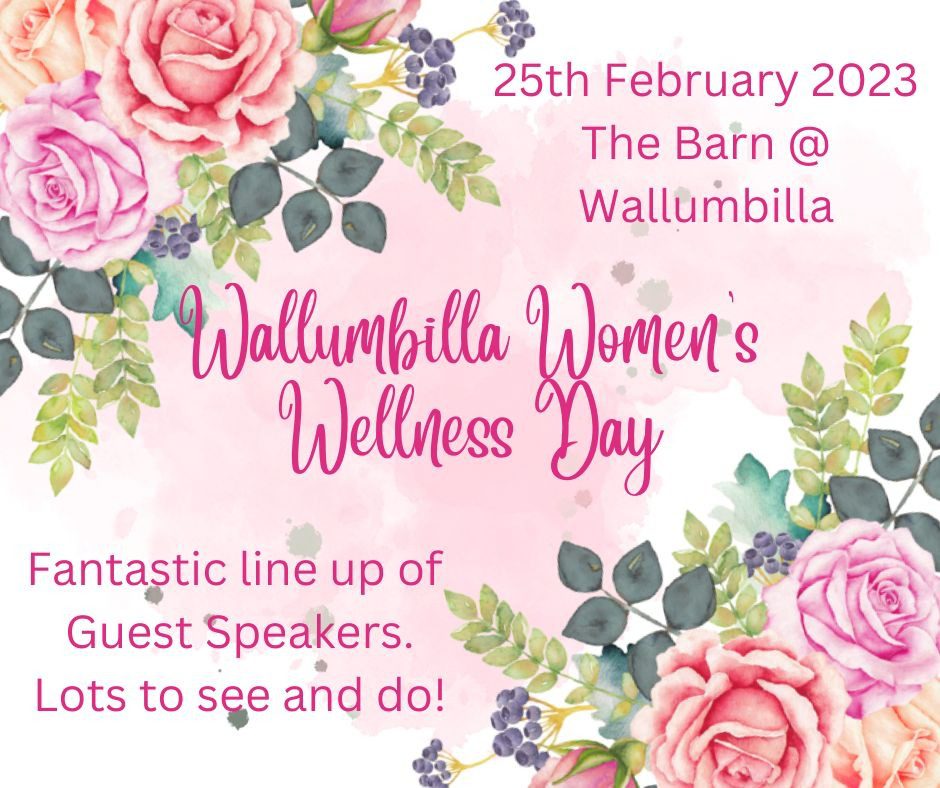 A chance to put aside the responsibilities of family, business and community and concentrate on herself. The weekend will offer opportunities for the participant to soak up some "me" time.
Keynote Speaker – Julie Cross
Workshops include but not limited to:-
Paint and Sip (Sandy McLean); Rustic Floral Signs (Timeless Wooden Roses); Music (Cathy Drummond); Macrame (Lorraine Irwin); Social Media Skills (Sally Rigney); Water for Gardens; Financial Planning (Jane Hanly) and more but most important of all, a chance to share many laughs, catch up with old friends and meet new ones. Includes morning tea, lunch, afternoon tea, evening meal and keynote speaker.
Onsite camping available and bus from Roma available.