Cobb and Co Way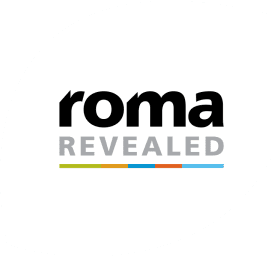 TOURIST DRIVE 7
You're invited to relive the history of an Australian icon, with a journey along the Cobb & Co Way. This 76km journey provides a wonderful insight into the lifestyle of early settlers and the journey of passengers using the coach service. The last Cobb & Co mail service in Australia travelled from Surat to Yuleba on 14 August 1924.
START: SURAT
END: YULEBA
TOTAL DRIVING DISTANCE: 76KM
ALLOW: A FEW HOURS
Directions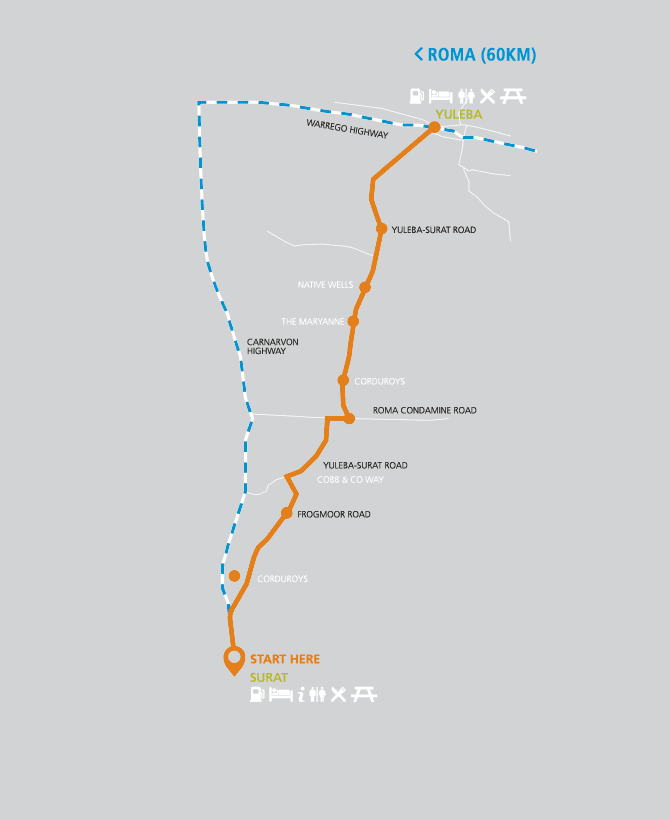 For an insight into the history of the Cobb & Co Coach Service and its association with Surat, be sure to stop in at Surat's Cobb & Co Changing Station Museum on the corner of Burrowes and Cordelia Street.
Travel north along the Carnarvon Highway toward Roma. In 2.2km, turn right onto Frogmoor Road. In 2.6km stop in to see the Corduroys on the left.
Continue on Frogmoor Road for 5.4km. Stop in to see the historic site of Frogmoor.
Continue for 1.2km, turn right at the intersection onto the Yuleba-Surat Road. In 10.9km stop to see the historic site of Bainbilla Changing Station.
From Bainbilla Changing Station, travel 3.8km north to see 'Sunnybank' historic site.
Continue on Yuleba – Surat Road.
Turn right onto Roma – Condamine Road in 1.7km then turn left onto the Yuleba – Surat Road. In 4km, see 'Duffy's Camp' historic site.
Travel a further 3.8km and stop to see historic site of Waldegrave Changing Station.
Continue on Yuleba – Surat Road for 4.1km. On the right you can see Corduroys still at their original site.
As you continue toward Yuleba, in 2.4km stop in to read the fascinating history of 'Wilbah' on your left.
Continue toward Yuleba for 8.3km. On the left stop and enjoy The Maryanne – a rock hunter's paradise!
Just past The Maryanne in 700m on the left is the Native Wells. Enjoy a break under the shelter and experience this region's Indigenous history.
Continue along the Yuleba – Surat Road for 2.7km to see the site of 'Pleasant Fields'.
Continue for a further 5km and stop in to learn about 'Wilderness' and its past with cattle duffers.
In 6.2km you will veer right onto Stephenson Street. In 800m at the intersection turn left onto Perry Street.
Be sure to stop and visit the Cobb & Co Park on the corner of the Warrego Highway and Perry Street, Yuleba.
For detailed information and a comprehensive map of the Cobb & Co Way, please see the friendly staff and volunteers at any one of the region's Visitor Information Centres.
This drive includes both sealed and unsealed sections of the road. Sections of this road may not be suitable for caravans.