Grass Tree Drive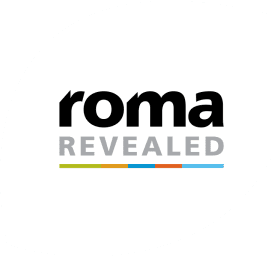 TOURIST DRIVE 1
If you're a 4WD enthusiast who loves nothing more than to get out and explore nature, it's time to buckle up. Enjoy changing landscapes along the drive with views of native flora and fauna, including the prehistoric Grass Trees.
START: ROMA
END: ROMA / INJUNE
TOTAL DRIVING DISTANCE: 119KM
(ROMA); 125KM (INJUNE)
ALLOW: A FEW HOURS / HALF DAY
Directions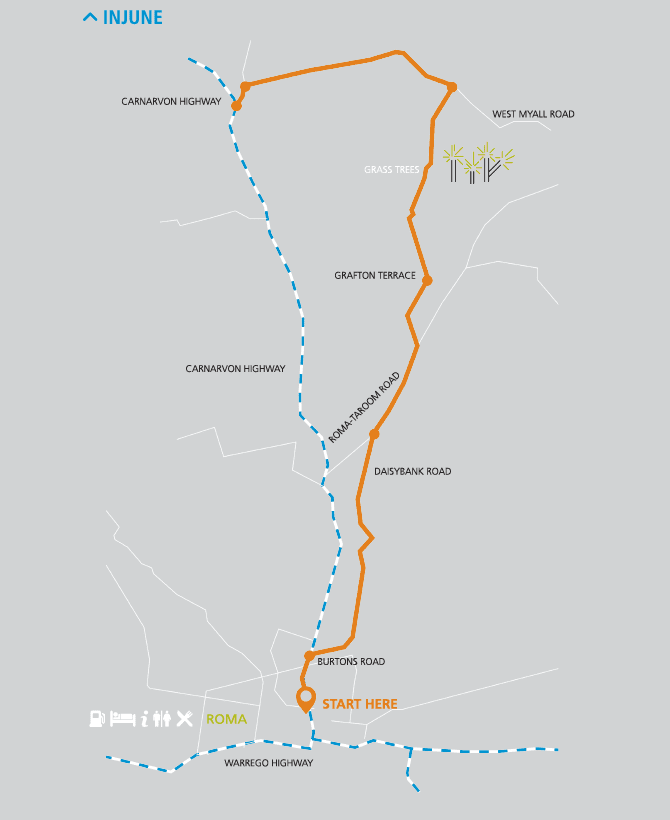 Head north from the traffic lights at the corner of McDowall and Quintin Streets, Roma for 6.3km.
Turn right onto Burtons Road and follow for 7.2km.
When the road splits, continue left onto Daisy Bank Road for 9.9km.
Turn right onto the Roma-Taroom Road and follow for 7.2km.
Turn left onto Grafton Terrace (unsealed for 16km), see the Grass Trees at 7.6km.
Follow Grafton Terrace for 16km.
Turn left onto West Myall Road and follow for 16.9km.
Turn left onto Eumamurrin Road and follow for 1.8km.
Turn right to Injune or left to Roma onto the Carnarvon Highway.
Please be aware as parts of this road are quite sandy, this journey is suitable only for high clearance/4WD vehicles and should only be taken when the road is dry. Sections of this road may not be suitable for caravans.