Jackson-Noonga Country Insights Drive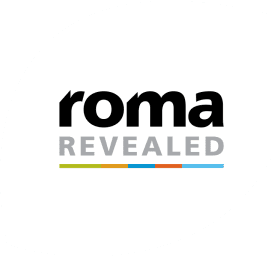 TOURIST DRIVE 3
If you're looking to gain an insight into life on the land or the oil and gas industry, this drive promises more than just country scenery.
START: JACKSON
END: YULEBA/WALLUMBILLA/ROMA
TOTAL DRIVING DISTANCE: 80 KM
(YULEBA) / 100KM (WALLUMBILLA) /
140KM (ROMA)
ALLOW: A FEW HOURS / HALF DAY
Directions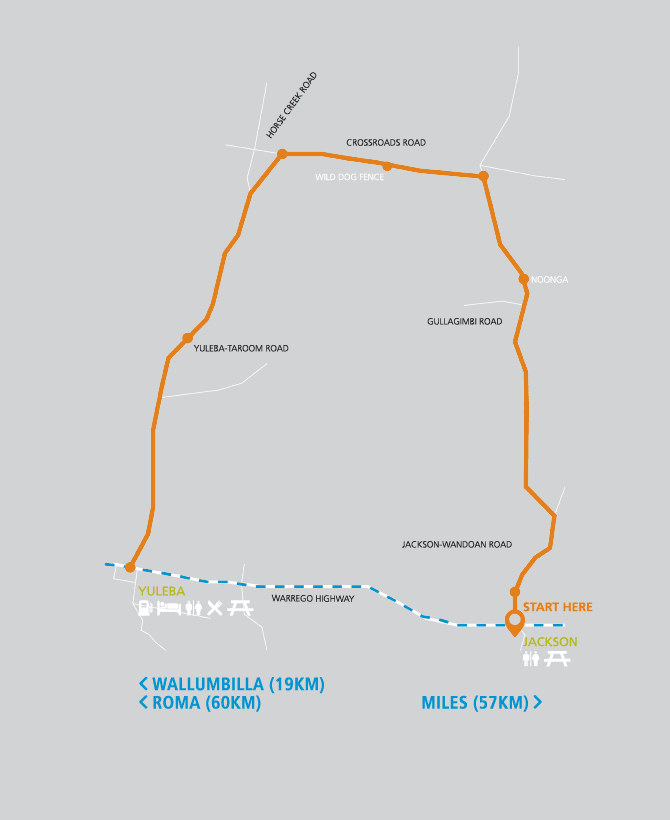 Start at The Old Jackson Play Shed in Railway Street, Jackson (25km from Yuleba). A great tribute to early pioneers & stop for a picnic.
On the western approach to Jackson, turn north onto the Jackson-Wandoan Road.
Travel 21km to the Gullagimbi turnoff. Park your vehicle in a safe area to visit the Noonga State School Heritage site and the Old Noonga Cream Shed.
Continue north on the Jackson-Wandoan Road.
In 1km on the left see the Noonga Community Hall and Tennis Courts – the meeting place for locals, Old Time Dances and community events.
Continue for 7.5km and turn left at Crossroads Road (unsealed). As you travel, you'll see the Wild Dog (Dingo) Barrier Fence to the left (you are now on the Dingo side of the fence), on your right is the Wooleebee Lateral Gas Pipeline, which begins in the Gas Fields of the surrounding area and ends at the port of Gladstone.
Continue on Crossroads Road for 21km (sealed).
Turn left onto Horse Creek Road.
In 4.5km turn left onto Yuleba – Taroom Road and travel south for 12km. Be sure to stop in to see Bendemere Station Heritage site on your right.
Continue on Yuleba – Taroom Road for another 11km. You are now at the intersection of the Warrego Highway. Turn right for Yuleba, Wallumbilla and Roma.
The drive includes both sealed and unsealed sections and is recommended for high clearance vehicles only and should not be taken following rain. Sections of this road may not be suitable for caravans.