Mitchell-Dunkeld 'Outback Landcapes' Drive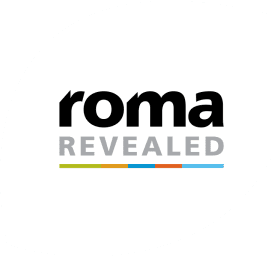 TOURIST DRIVE 6
Like many of Queensland's outback towns, the keen sense of community spirit in Dunkeld is both inspiring and humbling.
This easy two-hour drive, from Mitchell, takes in the historic Kenniff Monuments to the south of Mitchell and the community of Dunkeld before continuing through the stunning red soil landscapes and agricultural land of the back road to Muckadilla.
START: MITCHELL
END: ROMA / MITCHELL
TOTAL DRIVING DISTANCE: Approx. 165
KM for both Roma and Mitchell
ALLOW: A FEW HOURS
Directions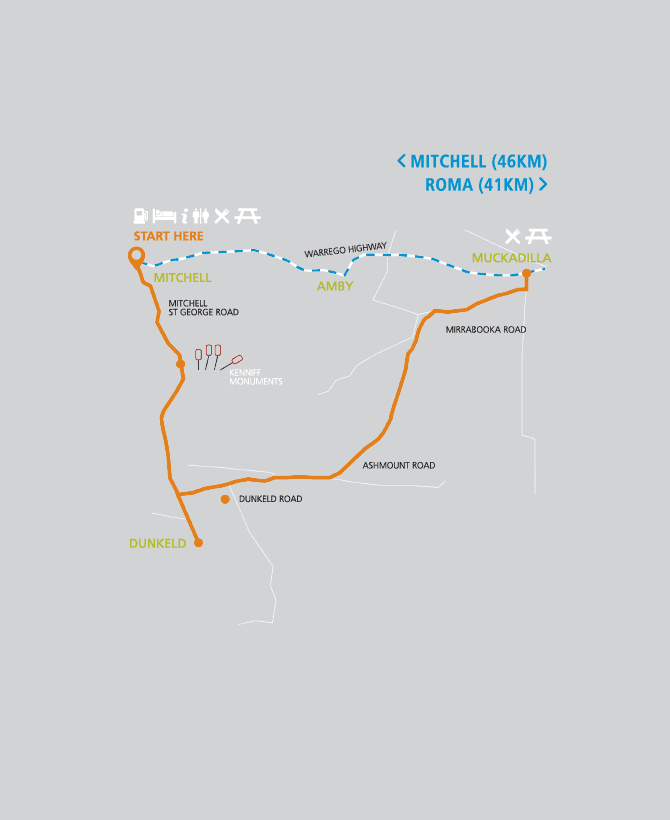 From the Great Artesian Spa, travel west on Cambridge Street for 450m, then turn left onto Alice Street.
Continue on Alice Street, which then becomes the Mitchell – St George Road for 7km. On the left pull over to see the Kenniff Monuments – the large installation represents two police standing guard after capturing one of the Kenniff brothers.
Continue on Mitchell – St George Road for 57.5km. Take the next left after you see the school to visit Dunkeld. In 200m on your right you'll see the Dunkeld Golf Course. If you'd like to join the locals for a round of Golf (on Sundays), please contact the Club Captain on (07) 4623 2822.
When you're ready, travel back to the Mitchell – St George Road and turn right toward Mitchell. In 2.5km, turn right onto Dunkeld Road.
You will immediately cross the Maranoa River, which begins at Mt Moffatt (north of Mitchell) and continues south into the Murray Darling Basin.
In 900m, turn left to continue on Dunkeld Road. Keep your eyes peeled for emus and kangaroos as you travel along the unsealed road.
In 5.2km, turn left onto Ashmount Road and continue for 47.5km. Enjoy red soil plains and stunning agricultural landscapes.
At the turnoff, continue left on Mirrabooka Road.
Shortly you will meet the Warrego Highway. Turn right to visit the historic community of Muckadilla. Make sure you visit the Whistle Stop Museum and Leichhardt monument,
Continue straight to Roma or turn around to head back to Mitchell to finish your journey.
This drive includes both sealed and unsealed sections and is recommended for high clearance vehicles only and should not be taken if the road is wet. Sections of this road may not be suitable for caravans. Please be aware of livestock as sections of this road are not fenced.