Pickanjinnie Early Settlement Drive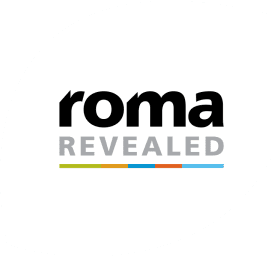 TOURIST DRIVE 5
With exceptionally fertile land, it's no surprise the area surrounding Wallumbilla was once described as the largest wheat and dairy district in the Maranoa.
Following the First World War, the land surrounding this drive was divided into soldier settlement blocks. This easy drive takes you through some of the region's earliest settlement villages, providing insight into the lifestyle of early settlers to the region.
START: WALLUMBILLA
END: WALLUMBILLA/ROMA
TOTAL DRIVING DISTANCE: 69.5 KM
(ROMA); 43.5 KM (WALLUMBILLA)
ALLOW: A FEW HOURS
Directions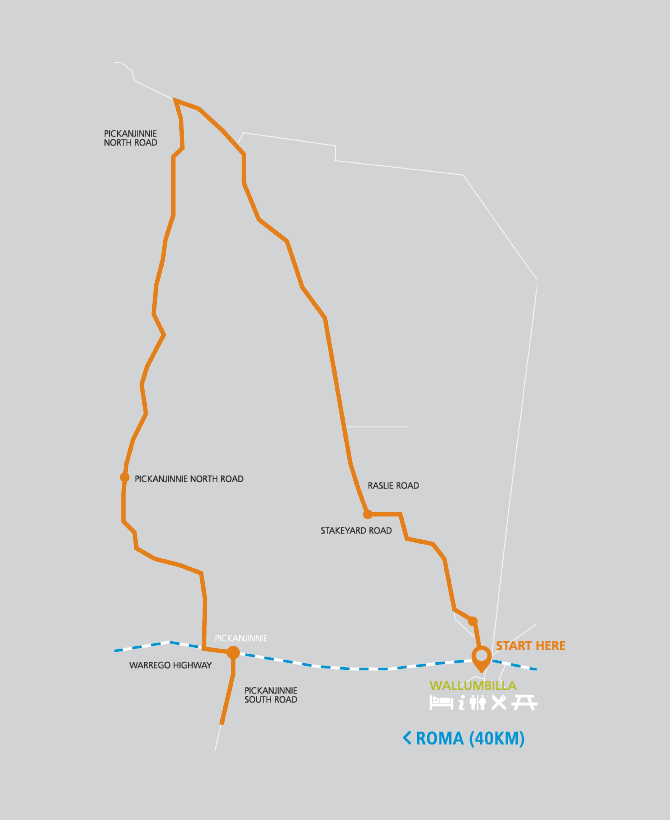 From the Calico Cottage Heritage Complex, head west on the Warrego Highway for 250m.
Turn right onto Chadford Street and continue for 500m before turning left at Russell Street.
After 1km continue right onto Stakeyard Road and driver a further 6km. Stop off at the Stakeyard State School Heritage Site on the left.
Continue on Stakeyard Road for 3.8km and at the intersection turn left onto Raslie Road.
Travel along Raslie Road for 3.3km. On the right is the Raslie State School Heritage Site and the Wild Dog (Dingo) Barrier Fence in a further 2km.
Continue on Raslie Road for 2.2km and turn left onto Pickanjinnie North Road over the grid.
Continue on Pickanjinnie North Road for 15.5km where you'll reach the Warrego Highway intersection. Pull over to see the painted rock Pickanjinnie Monument.
Turn left onto the Warrego Highway (A2) and in 50m turn right onto Pickanjinnie South Road. Continue straight ahead over the railway line. In 100m stop off to see the Pickanjinnie State School Heritage Site on the right.
Continue on the Pickanjinnie South Road for 1km, where you will cross another grid. After 800m, you'll see the Cobb & Co Dalby – Roma Road Heritage site.
Where it is safe, turn around and travel back to the Warrego Highway.
Turn left for Roma or right for Wallumbilla.
This drive includes both sealed and unsealed sections and is recommended for high clearance vehicles only and should not be taken if the road is wet. Sections of this road may not be suitable for caravans.