The Arcadia Valley Loop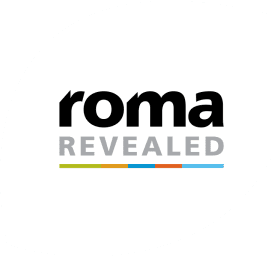 TOURIST DRIVE 8
Get your camera ready as you pass through the Lonesome Section of Expedition National Park taking in the agricultural landscape and vantage points to enjoy the breathtaking views across the Arcadia Valley. The drive continues to the pièce de résistance – Nuga Nuga National Park.
START: INJUNE
END: INJUNE
TOTAL DRIVING DISTANCE: 271KM
ALLOW: FULL DAY
Directions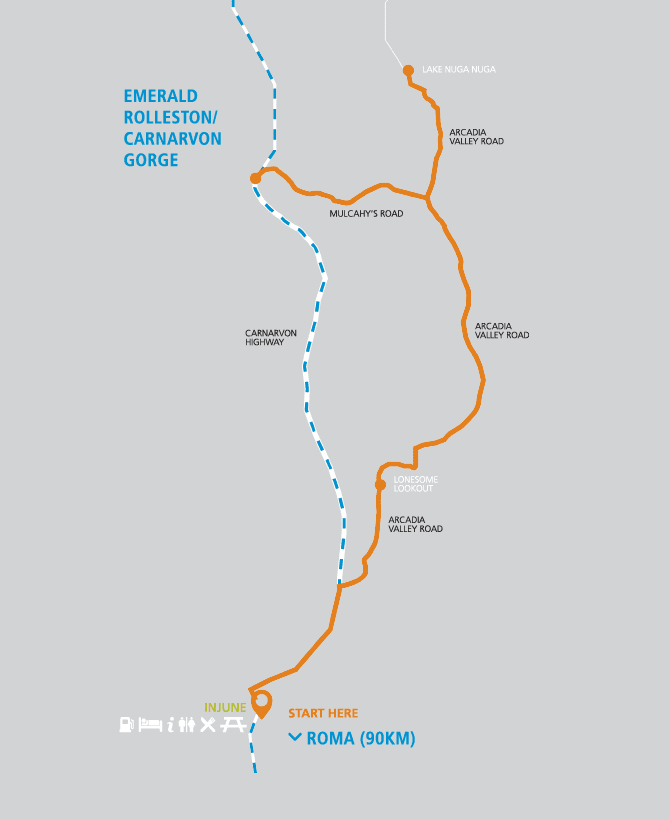 From Injune, travel north on the Carnarvon Highway for 38km. Turn right onto Arcadia Valley Road.
Continue on Arcadia Valley Road for 16km. On the right, drive 500m to Lonesome Lookout for breathtaking views over the Arcadia Valley. If towing a caravan, you'll need to walk the 500m to the lookout.
When you're ready, continue north on Arcadia Valley Road. Beware – this is quite a steep and narrow decline.
A further 4km from the lookout, you'll cross the Dawson River, which is part of the Fitzroy Basin. If you're ready to pull up for the day, head to the campground on the right within the national park (fees apply).
When you're ready, continue north on Arcadia Valley Road for 31km and turn right to continue onto Arcadia Valley Road.
In 30km, turn left toward Nuga Nuga National Park.
Continue on this road for 4km and you'll enter the National Park and arrive at the water's edge. See if you can spot the many species of waterbirds or are lucky enough to time your visit with the flowering of the giant waterlilly.
When ready, travel the 34km back to the intersection of Arcadia Valley Road and Mulcahy's Road, turn right onto Mulcahy's Road.
Continue on Mulcahy's Road for 25km. Here, you will meet the Carnarvon Highway. Turn left to travel back to Injune (89km), or right for the Carnarvon Gorge, Rolleston and Emerald.
This drive includes both sealed and unsealed sections of road and is best suited to high clearance vehicles and not recommended following rain. Sections of this road may not be suitable for caravans. Be sure to fuel up before departure as there are no fuel stations between Injune and Rolleston.