If your boarding pass reads RMA or you've put postcode 4455 into your GPS, you'll want a plan to cover everything there is to see and do in Roma and surrounds.
While Roma itself offers visitors plenty of experiences within its town centre, it also has five towns within an hour's reach to explore too.
Put these activities on your itinerary and explore Roma, Surat, Injune, Mitchell, Yuleba and Wallumbilla with this guide.
1. The Big Rig Night Show Sunset Experience, Roma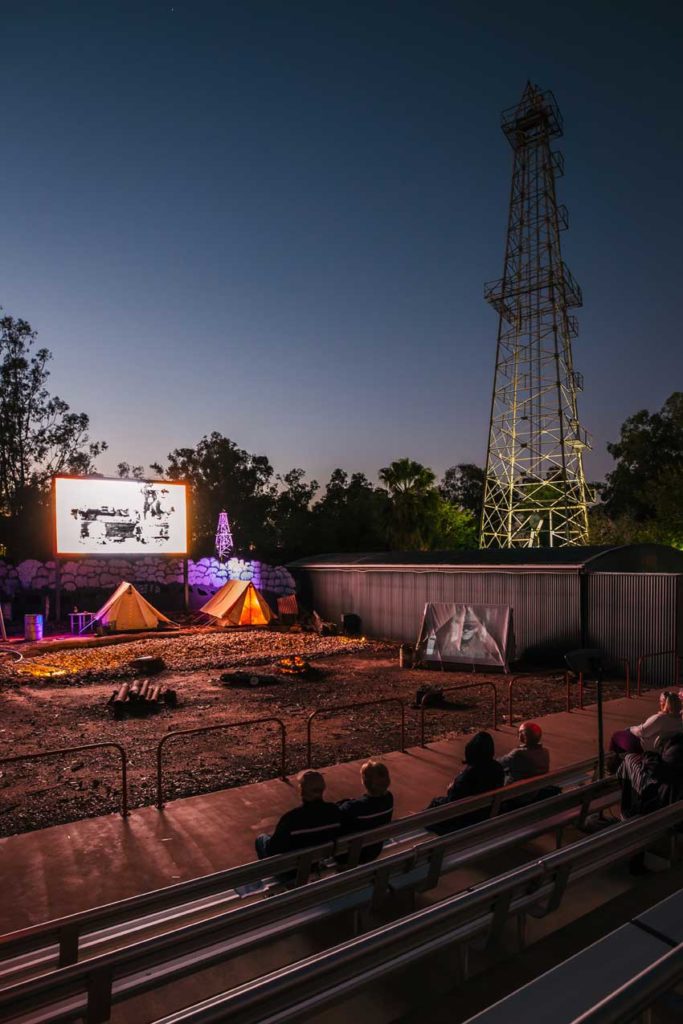 As the first place to discover natural gas, a visit to Roma isn't complete without a tour of the Big Rig.
While self-guided tours using interpretive panels are offered daily, it's worth planning your arrival to join the Night Show Sunset Experience.
Setting off just before sunset, this one-hour tour tells the story of sabotage, drama and intrigue through the eyes of a "Roma Rigger" guide, paired with a glass of Outback port and an original sound and light show.
Make sure you plan ahead and book to ensure you don't miss out, with tours running weeknights (April to October) and three-days-a-week (November to March).
2. Great Artesian Spa, Mitchell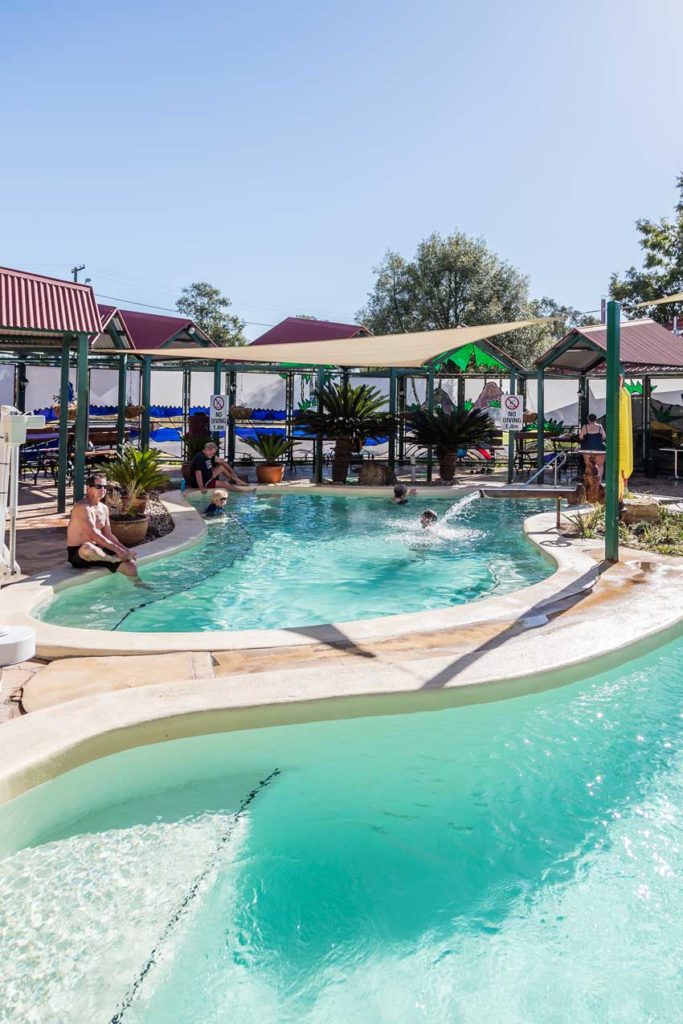 Pack your swimmers and add a touch of relaxation to your holiday itinerary with a visit to the Great Artesian Spa in Mitchell, one-hour drive west of Roma.
Drawn from the Great Artesian Basin, the therapeutic waters are known to rejuvenate tired muscles, ease tension and soak away your stresses.
With two large pools filled with artesian water – warm and cool – the spa is a perfect temperature, regardless the outside temperature.
Plan your soak for mid-morning and relax on the deck with a barista-made coffee or lunch from the café when your fingers and toes start to shrivel.
Turn your visit to Mitchell into a road trip following this guide.
3. Roma Saleyards Tour & Interpretative Centre, Roma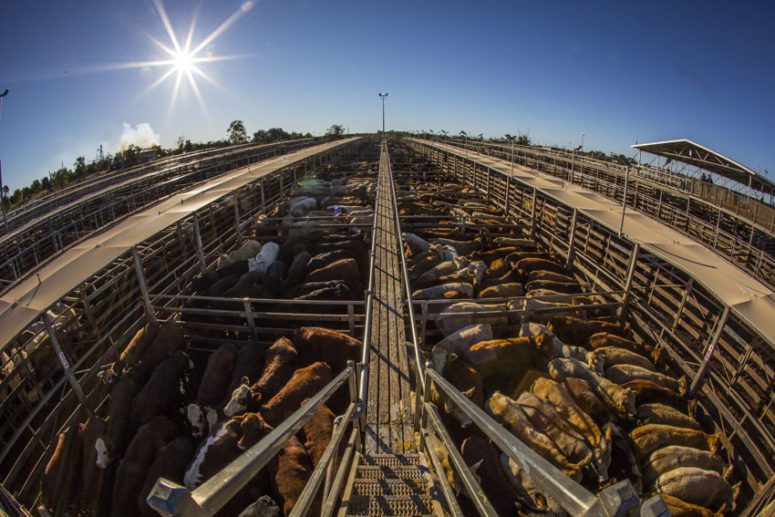 Did you know Roma's Saleyards are the largest cattle selling centre in Australia?
With over 400,000 cattle passing through the gates each year, experience the thrill of a sale first-hand during a tour on Tuesday morning.
Visit the new state-of-the-art Interpretive Centre – open daily – to learn about the development of the local cattle industry.
4. Carnarvon Gorge, Carnarvon National Park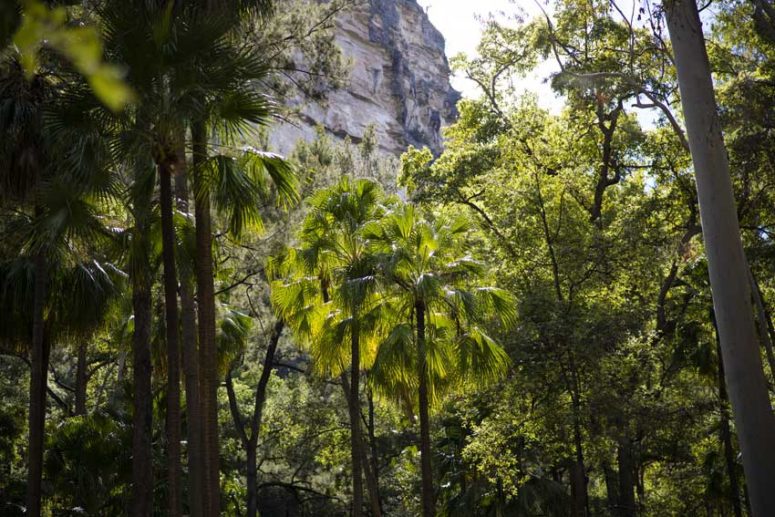 Jump in the car and put Carnarvon Gorge into your GPS, two-and-a-half hours' drive north of Roma.
You'll want to set off early for this full-day adventure, to ensure you have enough time to appreciate the towering sandstone cliffs and oasis of lush gorges once you arrive.
Plan your breakfast stop for Injune, one hour into the journey and stretch the legs along the main street, learning about the Characters of Injune.
Grab an eggs benny and barista-made coffee from Café on Second and pop your head into the Visitor Information Centre next door for any last-minute information on road conditions.
Once you arrive at Carnarvon Gorge, park your car at the campground to have the main walking tracks at your fingertips.
To make the most of your visit, overnight at the campground or book accommodation locally to have two days to navigate more trails.
If you want to experience Carnarvon Gorge with those in the know, join a guided tour with Australian Nature Guides or Boobook Ecotours to get first-hand knowledge and insight into the region and the natural surroundings.
5. Cobb & Co Changing Station, Surat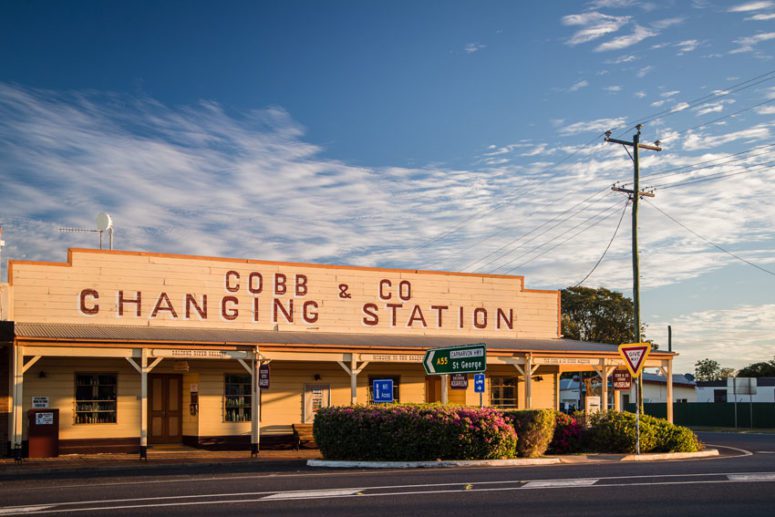 Explore the pioneering heritage of the region with a visit to the Cobb & Co Changing Station, one-hour drive south of Roma.
Located in the town of Surat, the Cobb & Co Store Museum is packed with memorabilia from the Cobb & Co era – including a replica 14-seat Cobb & Co Coach.
Take a step back in time as you tour displays of household items and farming equipment from the original site of the Cobb & Co Store.
The Cobb & Co Changing Station also includes the Visitor Information Centre and Surat on Balonne Gallery and a 250,000-litre freshwater aquarium – so allow enough time to explore the art exhibition and chat to the volunteers about your holiday plans.
6. Surat Riverside Parklands, Surat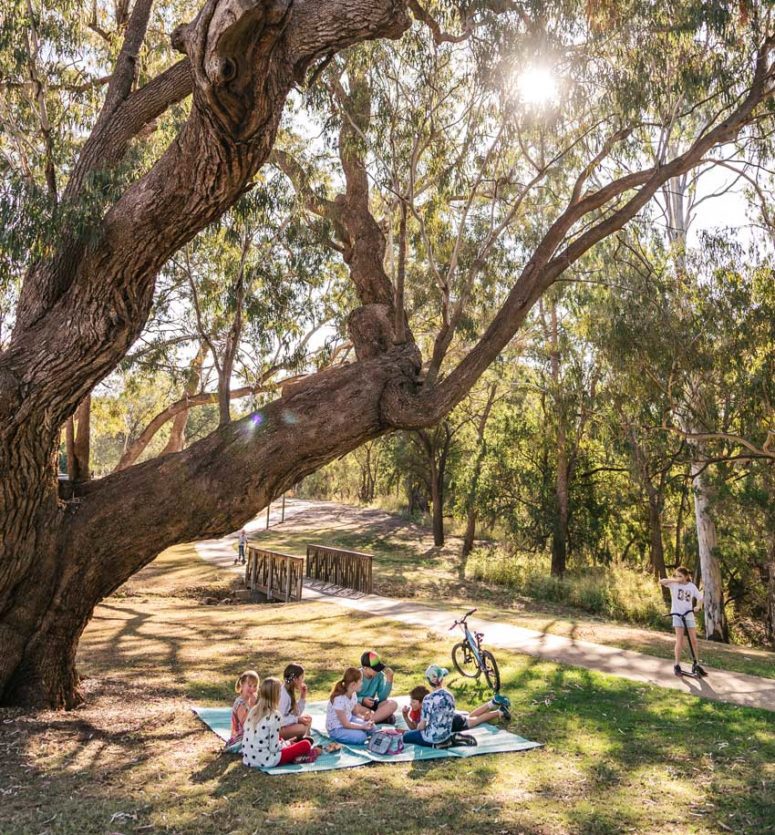 Combine a visit to the Cobb & Co Changing Station with some downtime at the Surat Riverside Parklands.
Located behind Burrowes Street on the banks for the Balonne River, the parkland offers visitors a place to throw down the picnic blanket or take a scenic stroll along the Riverwalk.
With a climbing wall and playground within the parklands – the kids will be kept busy while you enjoy some quiet time riverside.
7. Judd's Lagoon, Yuleba
Whether you're looking for somewhere to camp during your stay or want a place to kick back and relax waterside, plan a stop at Judd's Lagoon.
Located just five kilometres outside of Yuleba (60 kilometres east of Roma), this popular camping ground also makes for a great place to pop the lid on the picnic basket or fire up the barbeque.
Pack the fishing rod to test your angling skills for local Yellowbelly, Jew fish, cod or European carp and keep your eyes and ears alert for the calls of birdlife that call this lagoon home.
8. Calico Cottage Heritage Complex, Wallumbilla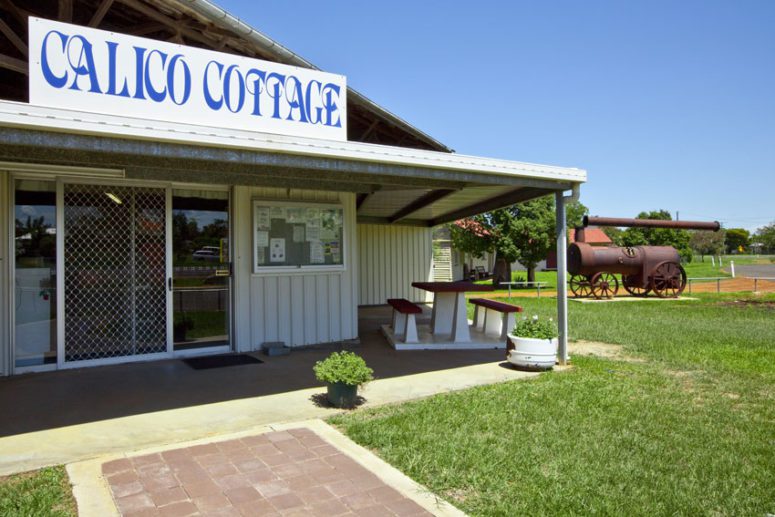 For a history lesson served with a tray of homemade biscuits, stop by the Calico Cottage Heritage Complex in Wallumbilla, a short 40 kilometres east of Roma.
Comprised of three small buildings, including the Railway Station and Grain Shed, the museum gives visitors an insight into the history of the Wallumbilla community as well as displaying railway and agricultural memorabilia.
Doubling as the Visitor Information Centre, allow enough time to have a yarn with the locals and pick up a tray of homemade jam drops, ANZAC biscuits, or fudge or grab a jar of locally made jam or pickles.
9. The Avenue of Heroes, Roma
While Roma's 9.51-metre-wide bottle tree might be best known by visitors, there's also 140 other bottle trees within the town centre you need to know about.
Planted along Wyndham street, the bottle trees pay tribute to the local servicemen and servicewomen who were lost during the First World War.
Stroll along both sides of the street to learn about the Roma locals through the dedicated plaques accompanying each tree.
10. Mt Moffatt via Injune and Mitchell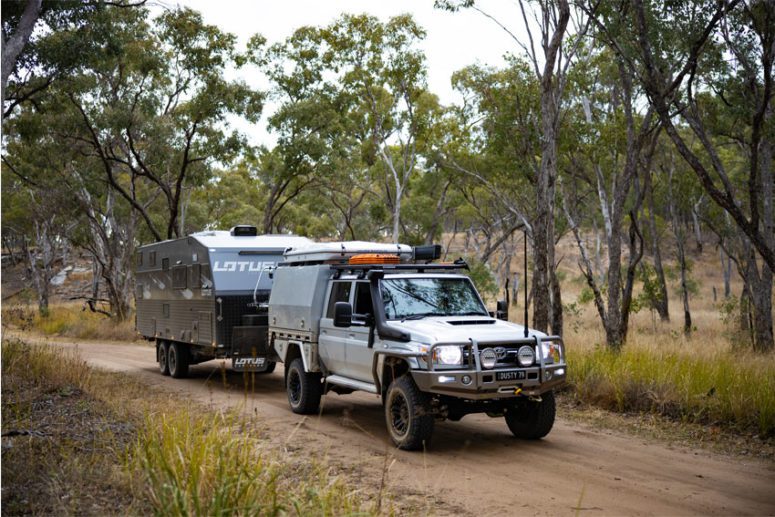 Four-wheel drivers – we're looking at you.
If you've got additional time up your sleeve while in Roma, plan a visit to Mt Moffatt in Carnarvon Gorge National Park via Injune and Mitchell.
Head north of Roma and explore the local sights of Injune before continuing 140 kilometres to Mount Moffatt – keep an eye out for the Wild Dog Fence as you turn onto Womblebank Gap Road.
Once you've set up camp, explore the local terrain by car and follow the Mount Moffatt Circuit Drive, High Country Drive or Kenniff Drive.
If you prefer to explore on foot, step it out along one of the walks – from Cathedral Rock (380 metres return) to Kookaburra Cave (1.7-kilometre return).
Continue your journey south to Mitchell (200 kilometres) and stop by Major Mitchell's campsite along the way – you'll want to allow up to three hours for the drive, due to the road surfaces.
Spend a night in Mitchell and explore the local town before continuing back to Roma.
11. Up The Creek Garage

Whether you're a Ford lover, Holden lover or general automobile enthusiast, head to Up The Creek Garage to see classic cars dating back to the 1920s.
Meet Robert and Edith, true car lovers, who have clocked up countless kilometres on dirt, dust and bitumen throughout the years – including crossing the Nullarbor from Adelaide to Perth in their 1993 Ford Falcon station wagon.
Explore their museum, workshop and mini-farm – home to Ford Mustang, old Holdens and two Texan Longhorns.
12. Take a tour with BooBook Tour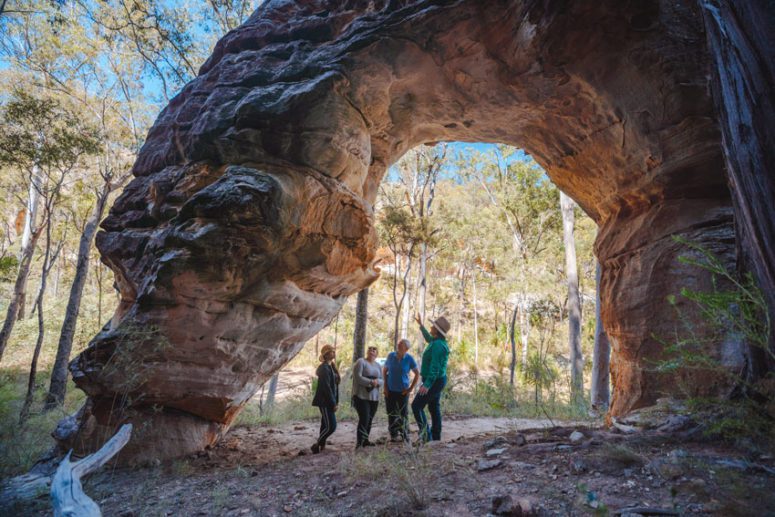 When in doubt, join a guided tour to see the best in Roma.
Boobook Eco Tours has you covered with single day tours – from three hours to a full day – and multi-day tours, to suit any itinerary.
Get local knowledge and exclusive access to the Carnarvon Ranges, uncover Roma's hidden treasures, or explore the local flora and fauna of the region's botanically significant areas.