Riddle us this: where can you go to see where Australia's last known bushrangers were captured, sample the Darling Downs' best lamington (as awarded at the annual Toowoomba Royal Baking Show) and soak in an outdoor spa filled with naturally heated water from the Great Artesian Basin?
Located 587km west of Brisbane, Mitchell may be small in population (1031 residents at the time of writing) but is big on visitor experiences – with history, nature to rejuvenation to name a few.
To get the inside scoop on what the town has to offer, we caught up with local Bree Jiggins, who manages the Great Artesian Spa and Explore Centre and spends each day at Mitchell's main attraction and information centre.
Get to know Bree's top tips for exploring Mitchell.
Where to stay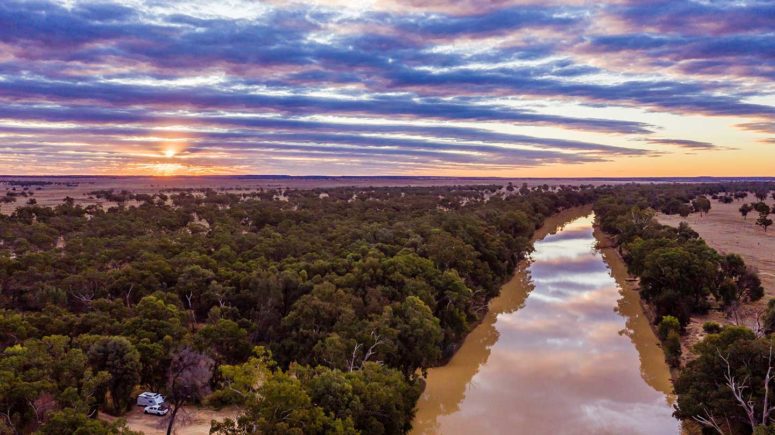 Whether you're travelling to Mitchell with a caravan hooked up to your towbar, carrying camping equipment or with only your suitcase and sense of adventure, Mitchell has you covered with cabin, camping, caravan, motel or pub-style accommodation.
For the shortest walk from your accommodation to the Great Artesian Spa (read: 300 metres), book your stay at the Major Mitchell Caravan Park, offering cabins, ensuite, powered and non-powered sites.
Located on a side street, off the Warrego Highway, Mitchell Motel and Cabin Park promise a quiet escape during your visit, with standard rooms to family cabins providing creature comforts such as air conditioning, TVs and microwave ovens.
Check into a pub room at Hotel Richards (aka The Rock) and enjoy a pub meal and coldie while chewing the fat with locals during your stay.
You can find more information about farm stays, free camping or nearby accommodation here.
When to go
Bree says, "tourist season is between April and October – this is when we see the most visitors to Mitchell."
During the tourist season, Mitchell still enjoys warm days, even when the weather drops at night-time during autumn and winter.
"This is when we welcome a lot of visitors from the southern states who are escaping the cooler weather and enjoy the warm daytime temperatures," Bree adds.
Where to eat
Just because Mitchell is an outback town, it doesn't mean you'll be stuck eating pub meals every day; you'll find everything from award-winning pastries to healthy lunches and non-traditional pub meals.
If you're an early bird, head to Mitchell Bakery which is the first to open at 5am, Monday to Sunday. Grab a coffee, toastie or egg and bacon roll to start your day. Bree tells us "they also have award-winning lamingtons," – perfect for a sweet treat on the road or to add to your picnic basket.
Start your day with a barista-made coffee at the Great Artesian Spa's Café on the Deck, where you'll find Merlo Coffee beans pouring through the coffee machine.
Open from 8am to 6pm daily, you'll find healthy options on the menu, such as paninis, wraps and quiches – perfect for when you feel like something light during your road trip.
"We also offer a hump day roast nights during the tourist season, where you can enjoy dinner on the spa deck at 6pm and each Sunday we serve breakfast from 9am to 11am and the eggs benny is a big hit," Bree says.
To dine on traditional and non-traditional pub fare, plan a meal at Hotel Richards for lunch or dinner, where you'll find steaks, bangers and mash and for something different, a beef parmy.
What to do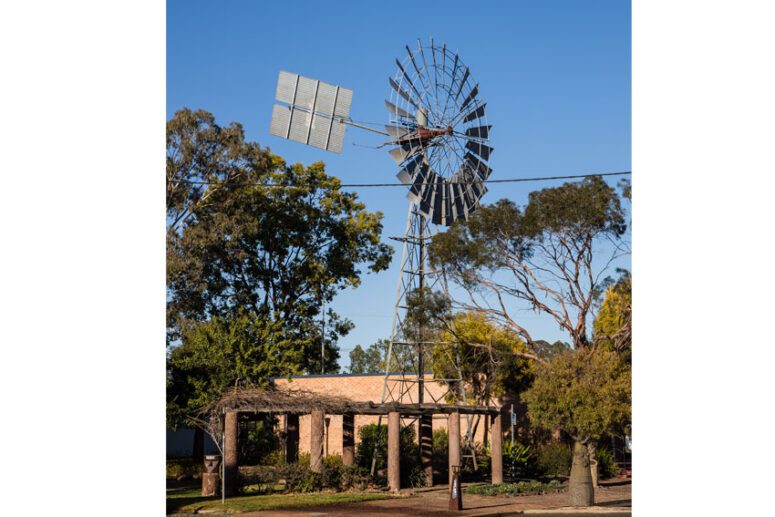 The manager of the Great Artesian Spa might be biased, but if the trail of locals and visitors who come through the centre is anything to go by – the number one thing to do in Mitchell is spend a few hours at the Great Artesian Spa.
With two pools, the Explore Centre and a gymnasium, the spa is perfect for easing into your day or unwinding after a day full of exploring.
If you've packed your fishing gear for your Roma-region escape, head to Fisherman's Rest which is a popular place for yabby fishing.
Neil Turner Weir is a peaceful place to pack the picnic basket and settle in for the day, with a large greenspace on the edge of the water.
History buffs will want to head to Kenneth Court House to learn about the Kenneth Brothers – the last two bushrangers to be caught in Australia.
"There are Kenneth Brother monuments a short 7km drive from town that a great to visit, depicting where the Kenneth brother was caught," says Bree.