For history buffs, a trip to the Roma region and surrounding towns will reveal so much about the early days of Queensland.
Being home to both modern pioneering tales and ancient Indigenous history, Roma region's enigmatic past invites curious travellers to take a closer look.
Steeped in diverse histories, the Roma region is well within striking distance of Brisbane; six hours by car and a one-hour trip by air, making it a suitable sojourn for an outback experience minus the long game of are we there yet?
So where are you going to get your history fix whilst in Roma? We've rounded up 10 places worth exploring:
1. The Roma War Memorial and Heroes Avenue, Roma
The heritage-listed Roma War Memorial and Heroes Avenue can be found in the centre of town on Bungil Street. In 1918 the people of Roma gathered to plant the first memorial bottle trees in the Heroes Avenue, but today all 93 bottle trees have significance, each one planted to represent the fallen men of the area during the First World War. It's believed to be Queensland's first memorial avenue. Roma's cenotaph found nearby, similarly honours those who did not return from both World Wars.
2. Explore Australia's Living History of Oil and Gas Roma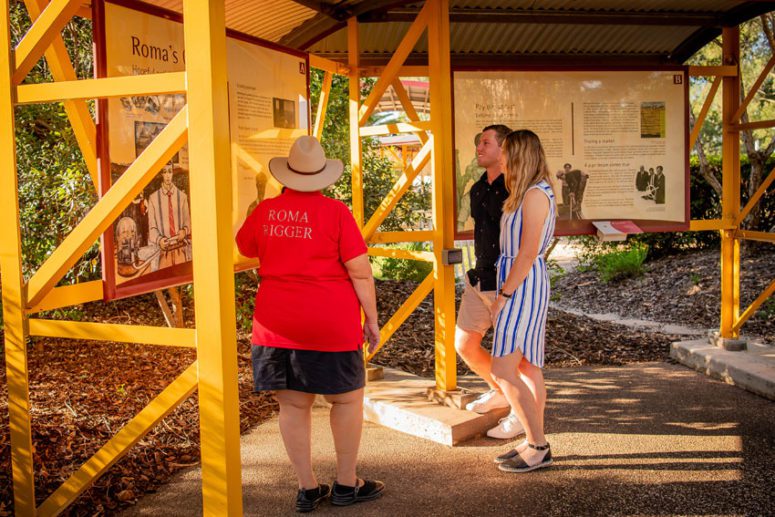 In 1900, Hospital Hill was the site of Australia's first natural gas discovery, marking the start of Australia's booming gas and oil exploration. For more information about Roma's connection to both industries, take a tour at The Big Rig to share in the tales of when oil and gas first flowed across Australia.
3. Carnarvon National Park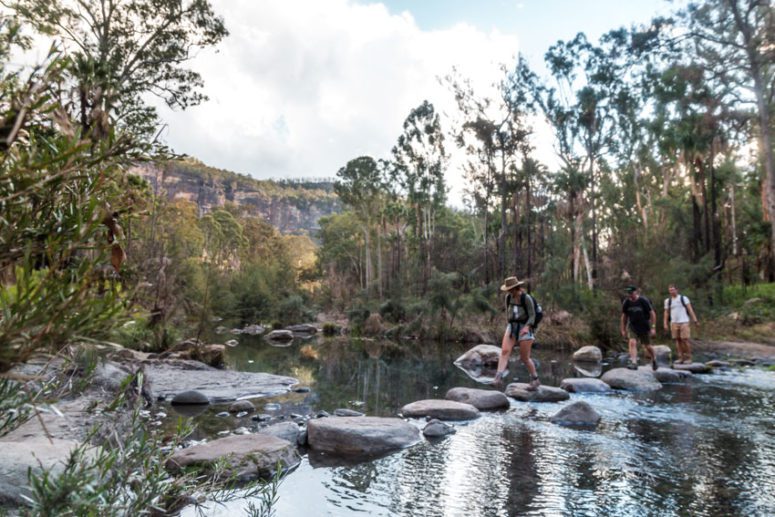 Pack your walking boots because Injune is the perfect base for travellers to explore nearby Carnarvon National Park. The piece de resistance of this 2,980km2 national park is an impressive 30km gorge where you'll find abundant wildlife, colourful rock structures, endemic fauna, as well as several examples of Indigenous ochre stencils and engravings dating back thousands of years.
4. Historic Railway and Steam Train Station, Injune
A Queensland C17 class locomotive is the proud feature of the Historic Injune Railway Station, which depicts the railway's expansion from Roma. Storyboards share how vital tshe trainline was to the growth of this town, 90km north of Roma. The history covers the highs and the lows of the railway's history, including when in 1947 the C17 class locomotive left the rails near Camp Mountain in a tragic accident.
5. Kenniff Court House, Mitchell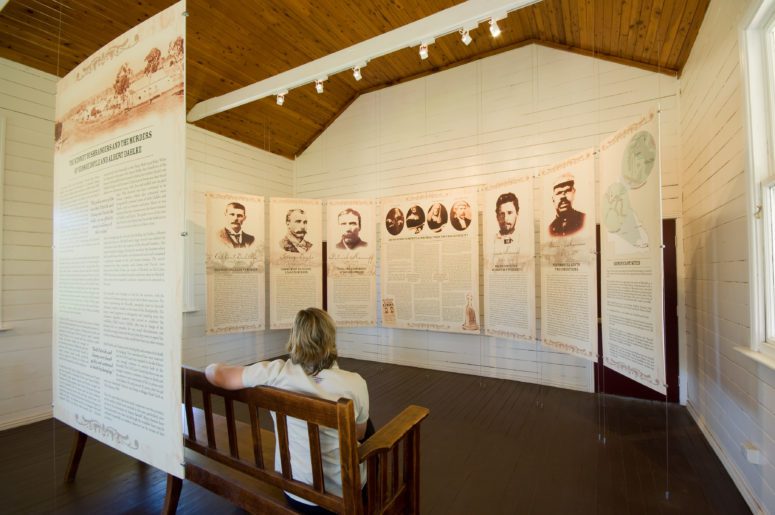 If you're the kind of person who enjoys a Ned Kelly style tale with cunning outlaws who eventually get their comeuppance, then the Kenniff Court House has to be on your to-visit list in Mitchell. Touted as a landmark Queensland legal case, in 1902 local bushrangers and brothers Patrick and James Kenniff were stood trial for two murders. You can follow their story with displays and archival documents, coming to your own conclusion on the contentious verdict.
6. Leichhardt Memorial, Muckadilla
Learn the story of Ludwig Leichhardt, the Prussian-born explorer with a strong connection to the Darling Downs region, at the Leichardt Memorial in Muckadilla. His story and supposed fate form a tale of both mystery and adventure that celebrate the early days of Australian exploration.
7. Cobb & Co Changing Station, Surat
A visit to the Cobb & Co Changing station is like a trip back in time to the founding days of the Surat area. The original site for stagecoach pick-ups and drop-offs, the station now houses a 14-seater replica horse-drawn coach as well as the Cobb&Co Store Museum. A tour of the museum gives you an idea of what coaches meant for the Surat area and how outback communities thrived from their existence.
8. Native Rock Wells, Yuleba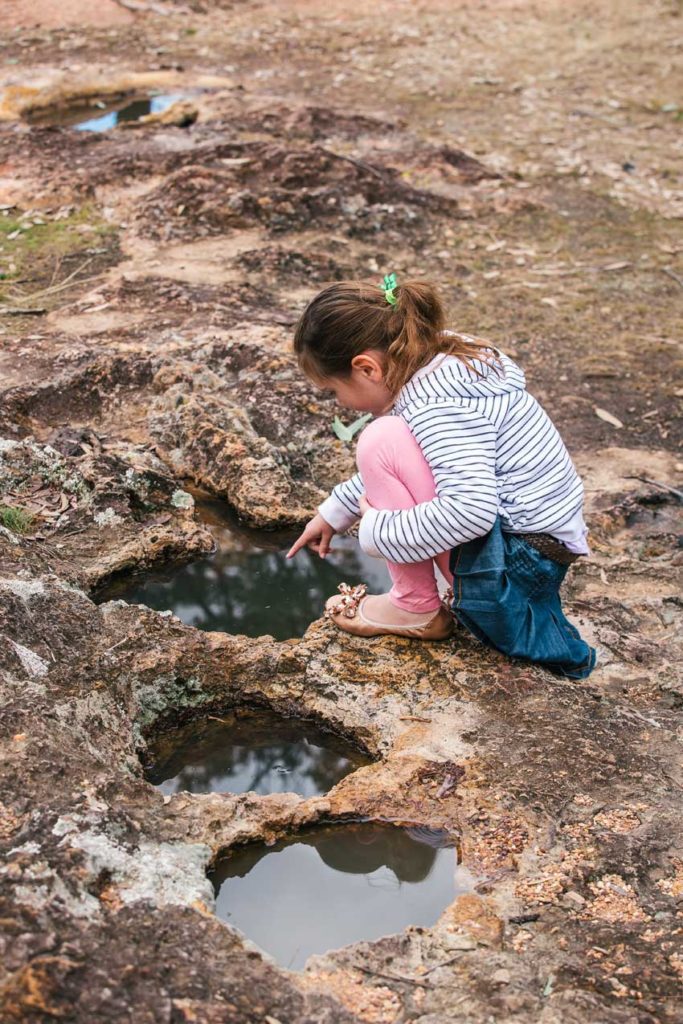 Pay a visit to the Native Rock Wells of Yuleba, to see a display of Indigenous ingenuity and testament to the wisdom of traditional landowners. Constructed entirely by hand, these three stone wells cleverly filter rainfall, providing safe drinking water to this frequently drought-stricken area. Examples of modern Indigenous artwork and a shaded picnic area make the wells a chance to sit down, have a bite to eat, and enjoy the serenity of the native bushland that surrounds them.
9. The Calico Cottage, Wallumbilla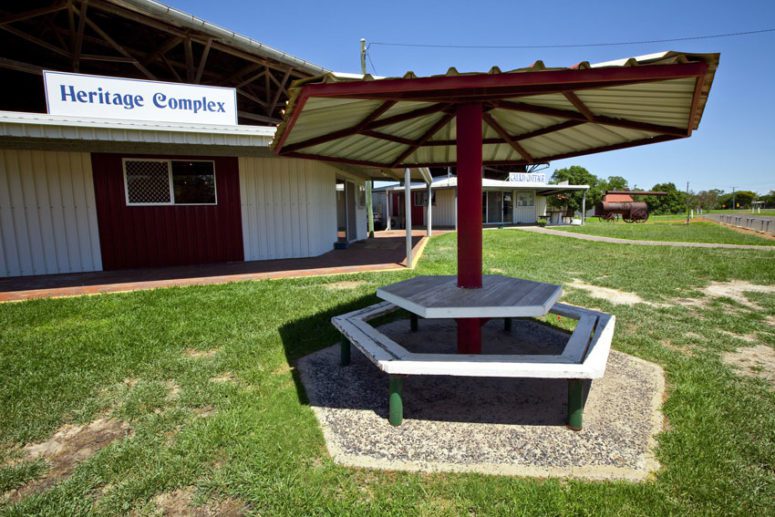 Taste the region with a bite out of something locally made at Calico Cottage in Wallumbilla, selling baked treats and crafts. You'll also find the Grain Shed located on this site, once used to store items awaiting delivery on and off the train and the Wallumbilla Heritage Complex and Railway Station. History buffs be warned, you can easily lose an afternoon here.
10. Tribute to Pioneers Display, Jackson
The Tribute to Pioneers Display in nearby Jackson is an endearing record of the town's history and is chocked-full of eventful stories. Found in the unassuming Old Play Shed, happen to blink and you might miss it as you're passing through town.