Carnarvon Gorge is no mirage, but you will find this national park oasis in Outback Queensland.
Accessed from Roma if coming from the south, the Carnarvon National Park, rebuts almost every assumption you may have about Outback Queensland, proving this part of the world is not just arid, dry and desolate.
Expect a sprawling 2,980 km² of tropical oasis, about 750km north west of Brisbane and 150km north of Injune, tucked away in the Roma region.
Although Carnarvon Gorge might sit atop many traveller's bucket lists when talking about future holiday plans, the reality is only 70,000 people make the trip each year.
What explains the disconnect between their travel dreams and the reality of going?
We hope this guide will reveal some of the Carnarvon unknown, so you feel prepared to travel with everything you need to know before you go.
What do I need to know first?
Don't get caught up in this common semantic trap – Carnarvon Gorge is found in Carnarvon National Park not Carnarvon Gorge National Park – an essential distinction if you want to find out everything there is to do in this neck of the Roma-woods on Google.
With its name out of the way, you need to know what to expect because Carnarvon Gorge although in Outback Queensland is not cowboy country.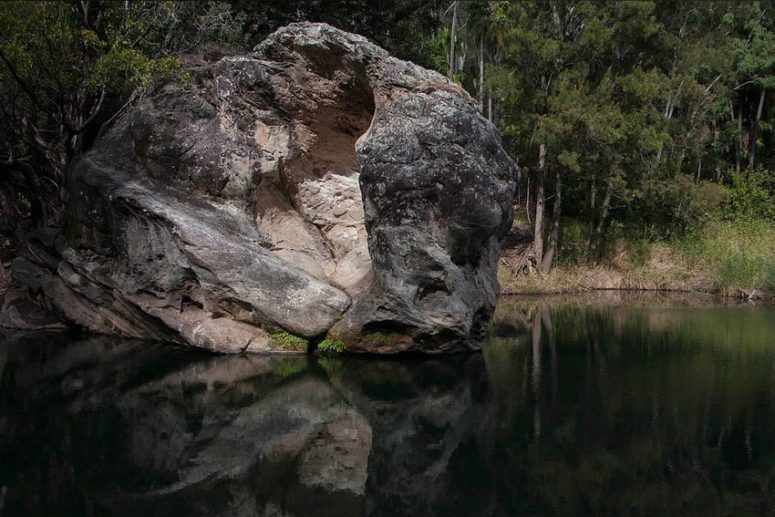 The only boots you'll need are the hiking kind and while you'll need a broadbrimmed hat – you'll also want to pack your beach bag essentials if you plan on cooling off in The Rock Pool, the designated swimming spot within the National Park.
The park is best known for its sandstone cliffs, boulder-strewn gorges and emerald green water holes, which contrast like two spectrums of the outback colour wheel.
When to go?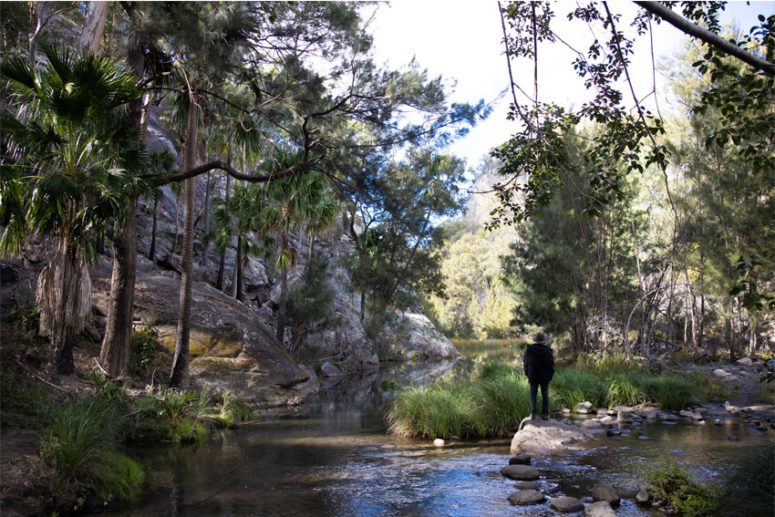 Like anywhere in the Roma region, the best time to see Carnarvon Gorge is during the cooler months between April and October.
More than just a timing tactic to beat the heat, the cooler months have lower rainfall to make accessing the gorge all the more comfortable.
No matter when you visit, you can always expect warmer than coastal temperatures (in the day at least) – this is an outback adventure after all.
How do I do it?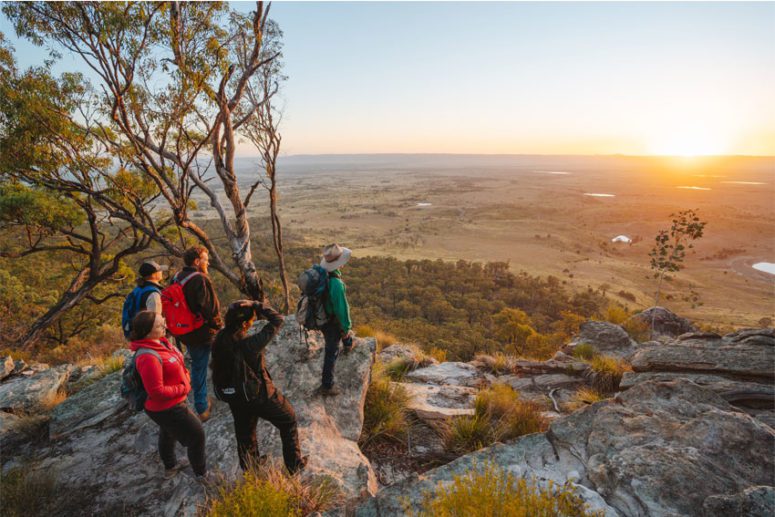 Of course you can tackle Carnarvon National Park with just your boots and a backpack, but if you want to really see and hear more about the national park, it pays to take a guide.
Join Boobook or Australian Nature Guides for a guided walk to learn from ecologists and Savannah Guides about what makes this landscape so precious and worthy of preservation.
Both tour the park in different ways, with Australian Nature Guides taking you to Carnarvon Gorge itself and Boobook Ecotours going to a private property in the Carnarvon Ranges.
With Boobook's full day Carnarvon Ranges tour, which departs from Roma CBD, you'll explore Aboriginal rock art, ancient plants that pre-date the dinosaurs and explore a 72,000 acre working cattle station.
Australian Nature Guides similarly have a full day offering, taking in the best of the national park across eight hours, visiting the Art Gallery, Ward's Canyon, Amphitheatre, and the Moss Garden.
Both tours act as a taste test for the National Park, with most visitors wanting to return for day two and three of self-guided exploration.
Time is what you'll want on your side to discover this 200-million-year-old landscape, which is home to 173 species of birds, 60 different mammals and 90 types of reptiles.
What will I see?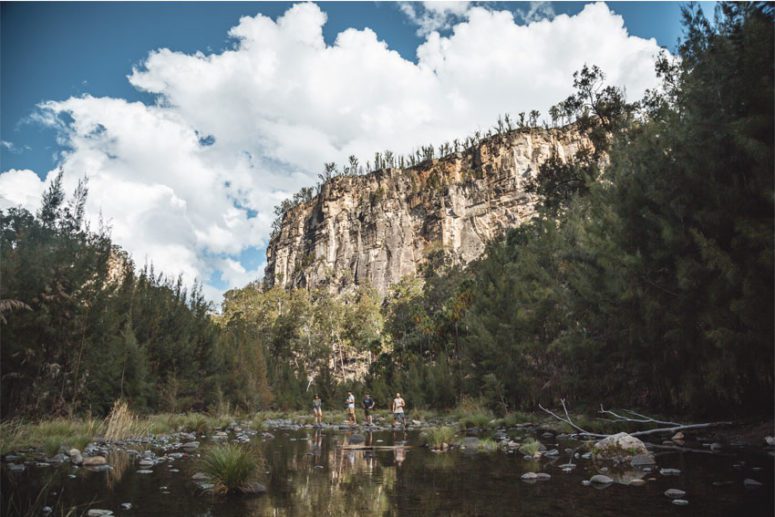 On the flora and fauna front you can expect unparalleled diversity, befitting of the park's nickname, Australia's 'green canyon'.
So significant is the natural beauty of Carnarvon National Park, the area has been formally protected since 1932.
The main draw card to the national park is undoubtably its geology, whether it's dramatic bluffs, towering sandstone cliffs or natural amphitheatres with acoustics that could rival any man-made concert hall.
If you're up for the adventure and have the physical fitness to support the trek, to see the best of the national park, lace up your hiking boots for the full 87km multiday adventure on the Carnarvon Great Walk.
The walk takes about a week, connecting the Carnarvon Gorge and Mount Moffat sections of the park, aka 'The Roof of Queensland'.
Shorter walks are available too like the 1.5km nature trail that starts from the Visitor Information Centre, which are shorter on time but just as big on experience and will have you winding through its ancient cycads, Aboriginal rock art and delicate fern systems.
Where should I stay?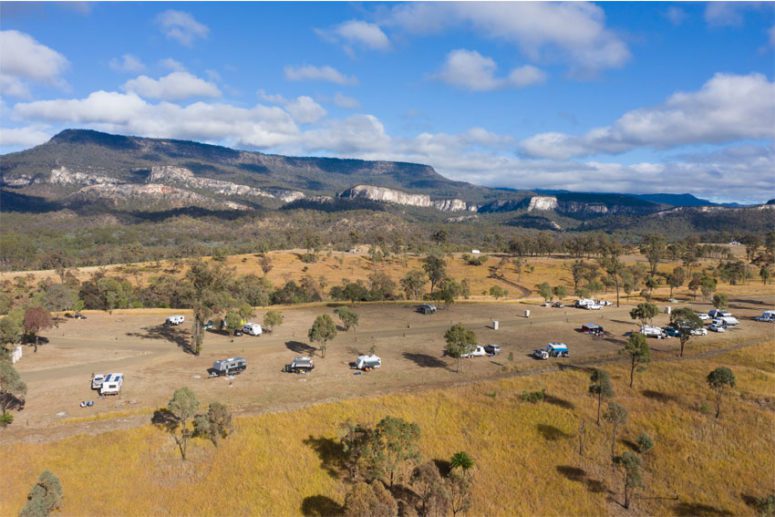 If you're looking for the closest spot to the national park action, you'll want to set up in one of the three National Park campgrounds within it – but we must warn you, there is a catch.
The campgrounds are only open for school holidays, and avid campers book through Queensland Parks months (if not years) in advance.
Securing a spot if you've left it a bit late is near impossible – so bear this in mind before you make the six hour trip from Brisbane with kids in the back seat.
It's no surprise camping here is so popular, the price of a site per person, per night, will leave you with change from a $10 note, providing unbeatable value for what's on offer – grassy campgrounds, picnic tables, toilet and shower facilities.
If you miss out on the coveted sites within the park, accommodation is available outside the park including Carnarvon Gorge – Breeze Holiday Park, Carnarvon Gorge Wilderness Lodge (re-opening March 2022), Acadia Valley Escape, Wallaroo Outback Retreat and Sandstone Park, which offer everything from camping and glamping, all the way through to comfortable cabins. 
If you need to look further afield to find a spot for the night, Injune is the closest town centre to the national park with a number of motels, farm stays, caravan parks and free campsites to choose from.
For more information on where to stay in Injune, click here.
What else is there to see and do?
Once you've finished discovering this national park, take your family on tour with these Roma region travel ideas: