Our local pubs are more than just a place to grab a cold brew and crumbed steak – they're also a place to meet local characters, hear stories of our towns and enjoy live music and entertainment.
Pull up a bar stool while visiting the region with this guide.
ROMA
The Queens Arms
From the moment you walk through the swinging glass doors bearing the Queens Arms logo, the exposed brick and mural-adorned walls will make you question if you're in a Roma pub or a Melbourne laneway bar. Check the chalkboard outside for daily specials.
Commonwealth Hotel
If you think white linen tablecloths are reserved for restaurants in the big smoke, think again. At the back of The Comm (as known by locals) you'll find Bistro75, a small intimate French Bistro. For something low key, The Sports Bar serves meals for lunch and dinner.
Royal on Ninety-Nine
Much like a phoenix rising through the ashes, this pub has done the reinventing act four times since establishment in 1871. The silver lining to a history of fires, means the Royal on Nighty-Nine is one of the most modern pubs in the region. With a café, dining split over two levels and four bars, including a rooftop bar, this pub offers everything from a barista-made coffee to start your day to a cocktail as a nightcap.
Club Hotel Roma
Country hospitality is more than just a tagline, and Club Hotel Roma proves the point. This family owned and operated downtown pub has been serving locals and welcoming visitors for more than two decades. There's more than meets the eye at Club Hotel Roma – with a Sports Bar to watch all your favourite codes.
White Bull Tavern Roma
Grab a table in the beer garden to top up your Vitamin D levels or enjoy a side of stargazing with your pizza or pasta. Make sure you check out their weekly specials too.
INJUNE
Injune Hotel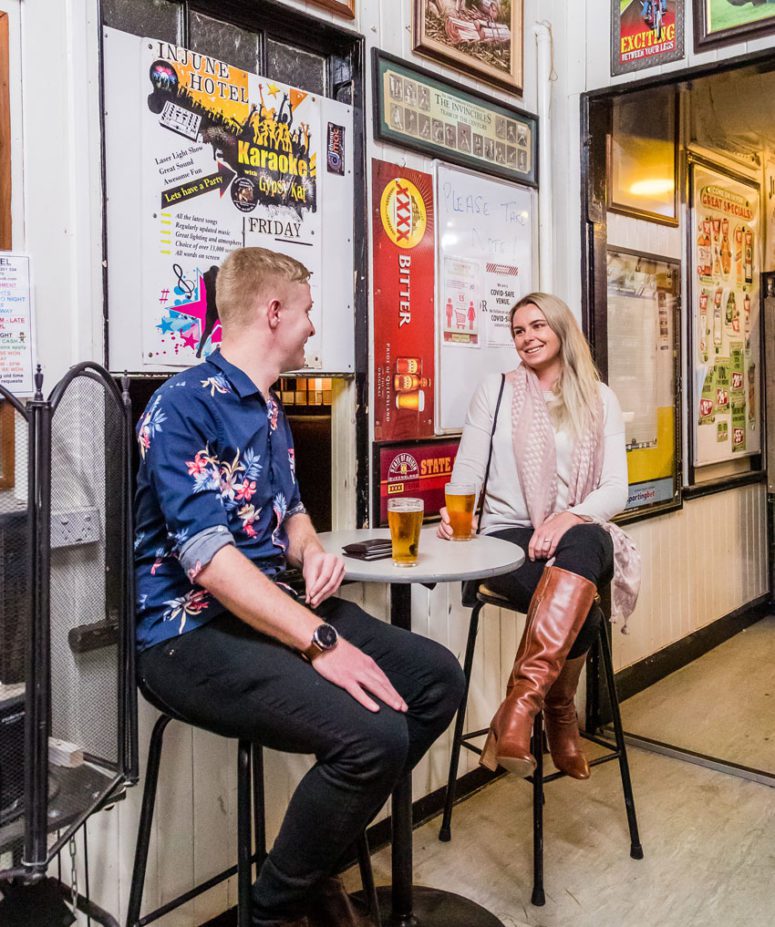 There's more than meets the eye with this corner pub – inside you'll find walls covered with old pictures and memorabilia, as well as handwritten messages from visitors passing through town. Keep a look out for the resident Macaw.
MITCHELL
Hotel Richards
Known as "The Rock" by locals, this white and maroon Queenslander is not to be missed in Mitchell. Head to Hotel Richards to enjoy a steak from local Lawson's Butcher. The kids will love the outdoor grass area to run around.
YULEBA
Yuleba Hotel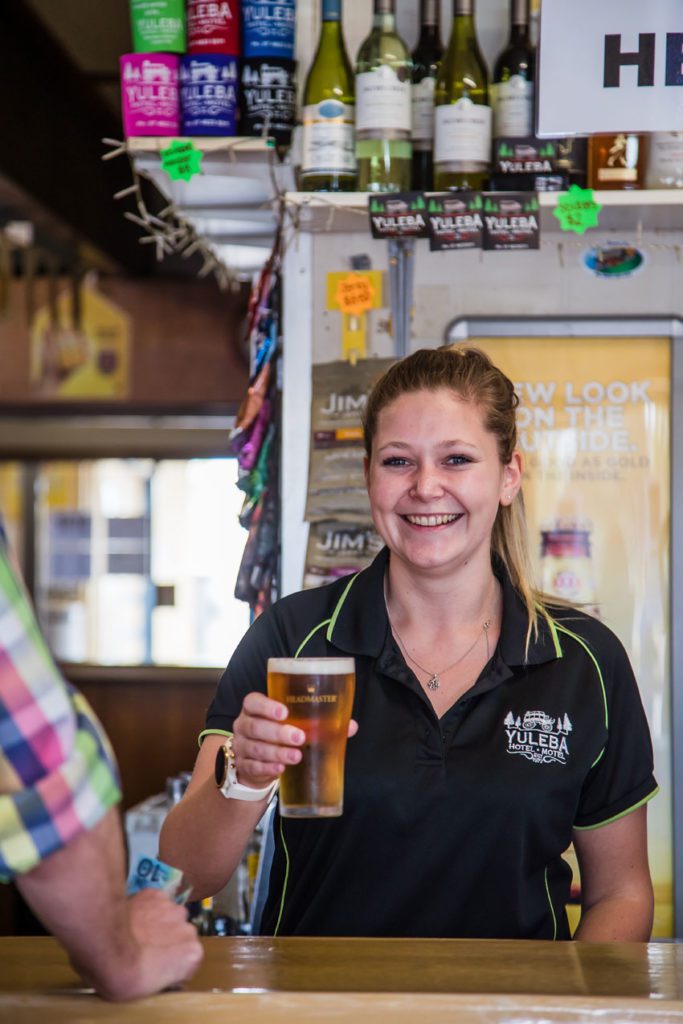 Serving all your favourites from chicken schnitzel, crumbed steak to rump cooked on the grill, stop by the Yuleba Hotel for a traditional pub lunch or dinner. If you're there from 10am, grab a coffee and treat from the café.
WALLUMBILLA
Federal Hotel
The Federal Hotel is proof that you shouldn't judge a book by its cover. Enjoy a crisp lager with classic pub fare for lunch or dinner, the pub was the recent star of an Iron Jack television ad.
SURAT
The New Royal Hotel
Conveniently located a short distance from the Balonne Riverwalk, head out for a short walk and work up an appetite before settling in for a hot meal and cold drink.
MUNGALLALA
Mungallala Club Hotel
The town of Mungallala may only have 136 residents, but it is worth a visit to the town's only watering hole. Grab a coldie and spin a yarn with the locals to learn about the pub's history, including the fire on 1917 which destroyed the original building.