While Roma might be best known for its strong agricultural history and the place where natural gas was discovered, what you might not know is it's also home to plenty of nature reserves, natural areas and the internationally renowned Carnarvon National Park.
From the sandstone cliffs and tropical oasis within the 298,000-hectare national park to man-made parklands within town centres, you'll want to ensure you pack a good pair of walking shoes to explore the Roma Region's greenspace during your next visit.
Here's everything you need to know before you go west.
1. Carnarvon Gorge, Carnarvon National Park
If you've only got time for one nature escape during your visit, put Carnarvon Gorge on the top of your to-travel list.
Located two-and-a-half hours from Roma, this nature experience is best enjoyed over two (or a few) days; otherwise, make sure you set off early to ensure you have enough daylight hours to enjoy more of it.
Known as an oasis in the semi-arid heart of Central Queensland, with towering sandstone cliffs, narrow lush side gorges, rock pools and aboriginal rock art to discover – Carvaron Gorge doesn't disappoint.
With 11 walks to choose from, ranging from 600 metres (return) to 19.4 kilometres (return), there's an escape to suit every fitness level.
If you've done the short walks around the main gorge, tackle the challenge of the full distance (87km). This six or seven-day circuit links both the Carnarvon Gorge and Mt Moffatt Section of the Carnarvon National Park.
Secure the pegs into the ground at the campground to have the trails close by, or choose from a glamping tent or wilderness lodge close by. Either way you go, you'll need to book in early as Carnarvon Gorge has a tendency to book out well in advance.
2. Mount Moffatt Section, Carnarvon National Park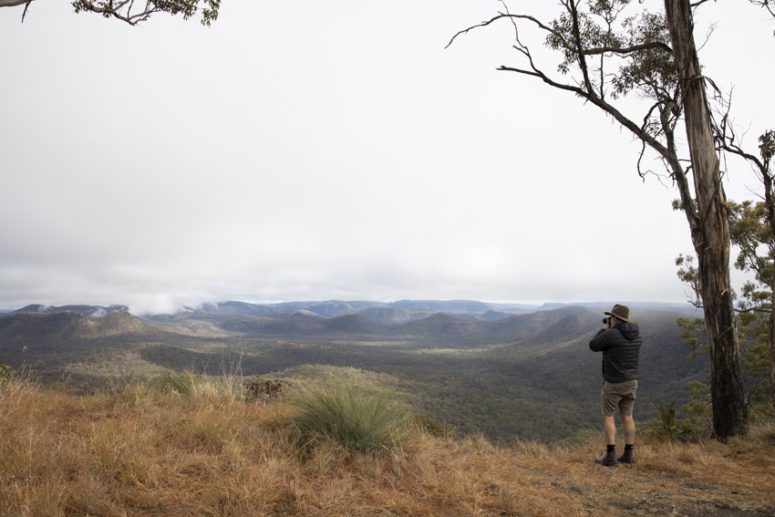 Explore the north-west pocket of Carnarvon National Park with a visit to Mount Moffatt, 140 kilometres west of Injune.
While some of the walking trails from Mount Moffatt and Carnarvon Gorge intersect, Mount Moffatt offers visitors views from the highest plateau in Queensland aka the "roof of Queensland".
You'll need to ensure your vehicle is suitable to the terrain to navigate the roads to Mount Moffatt and make the most of the driving trails.
Jump in the 4WD and follow one of the three driving trails, or lace up your hiking boots to navigate the four trails from Sandstone day-use area. The walking trails range from 380 metres (return) to 4.2 kilometres (return), with two trails from West Branch camping area to choose from.
As you wander through this national park, you'll see significant Aboriginal rock art sites with sculpted sandstone outcrops rising above tree lines.
3. Fisherman's Rest, Mitchell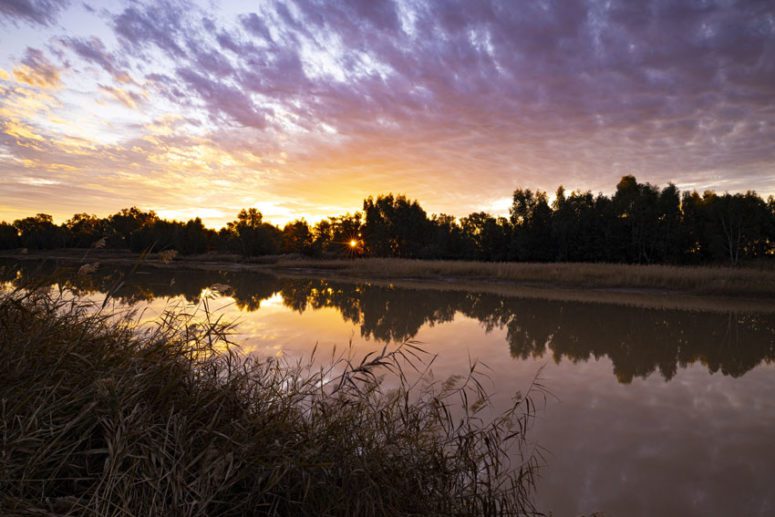 Park your car, put down the trailer legs or secure the pegs into the ground for a nature escape on the banks of the Maranoa River.
Located just five kilometres from Mitchell town centre, Fisherman's Rest is the perfect spot to sleep under the stars, throw in the line or stretch out on a picnic blanket under the shade of the towering gum trees.
4. Judd's Lagoon, Yuleba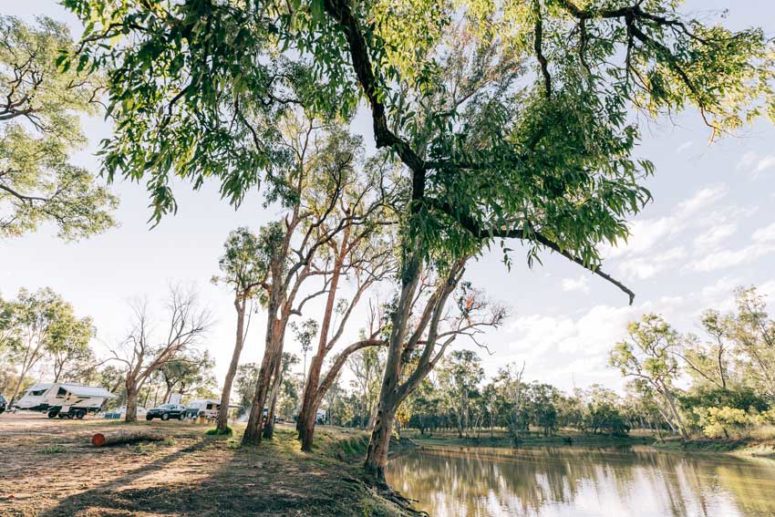 Located just five minutes' drive from Yuleba, this natural setting is perfect for camping, fishing and birdwatching.
Pack your rod and reel to try your luck catching one of the local species – including yellowbelly, carp and cod.
Plan an overnight stay or visit for a few hours – stop by Yuleba Hotel for coldie or meal.
5. Roma Bush Gardens, Roma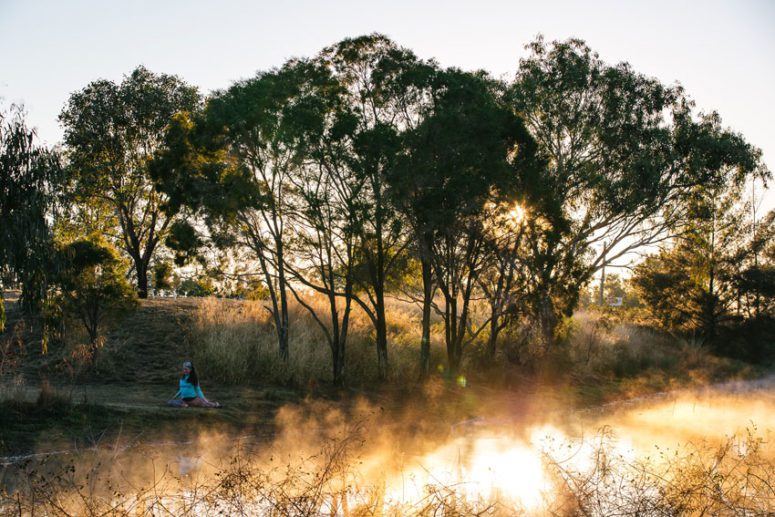 Surround yourself with 14 hectares of native bushland with a visit to Roma Bush Gardens.
See Brigalow, Coolibah and Mulga, along with over ten varieties of vegetation as you follow the pathway surrounding the Railway Dam.
With both water birds and other native birds calling the bush gardens home, you'll want to allow enough time for birdwatching along the way.
Read about the native plants through the interpretive panels as you navigate the loop.
6. Henricks Park, Injune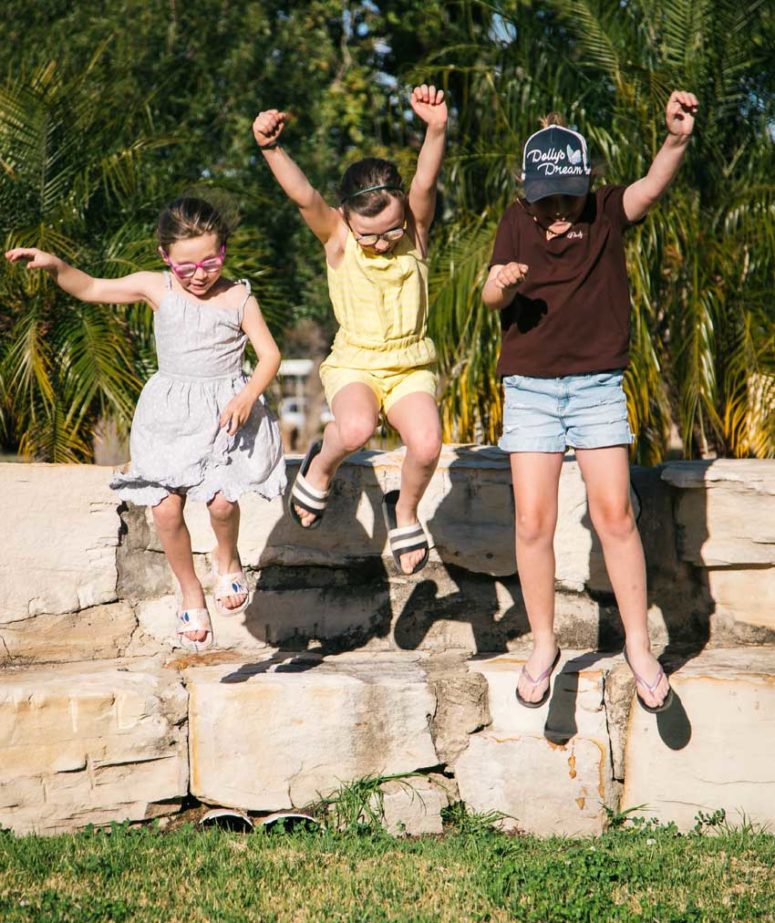 Named after the family who donated the land in the 1930s, learn about Injune and its people as you surround yourself in the greenspace of Henricks Park.
From sandstone pillars dedicated to the town's servicemen and servicewomen who served in the wars to pictures created by local school children, a visit to Henricks Park provides a nature escape with a side of history.
7. Beranga Creek, Surat
Keep your eyes peeled for the waterlilies sign when travelling along the Carnarvon Highway, 3.5 kilometres outside of Surat.
Flowering between January to May (depending on recent rain in the region), plan a detour to enjoy the colourful display of blue and purple.
8. Ooline Park, Mitchell
Visit the remnants of the World Heritage-listed Gondwana Rainforest with a visit to Ooline Park in Mitchell.
Named after the species of tree – Ooline (aka Cadellia Pentastylis for all the nature lovers), it's rainforest origins date back to the Pleistocene Era.
With scaly bark and bright green leaves, put a trip to this park on your itinerary to surround yourself with this rare species of foliage.
9. Adungadoo Pathway, Roma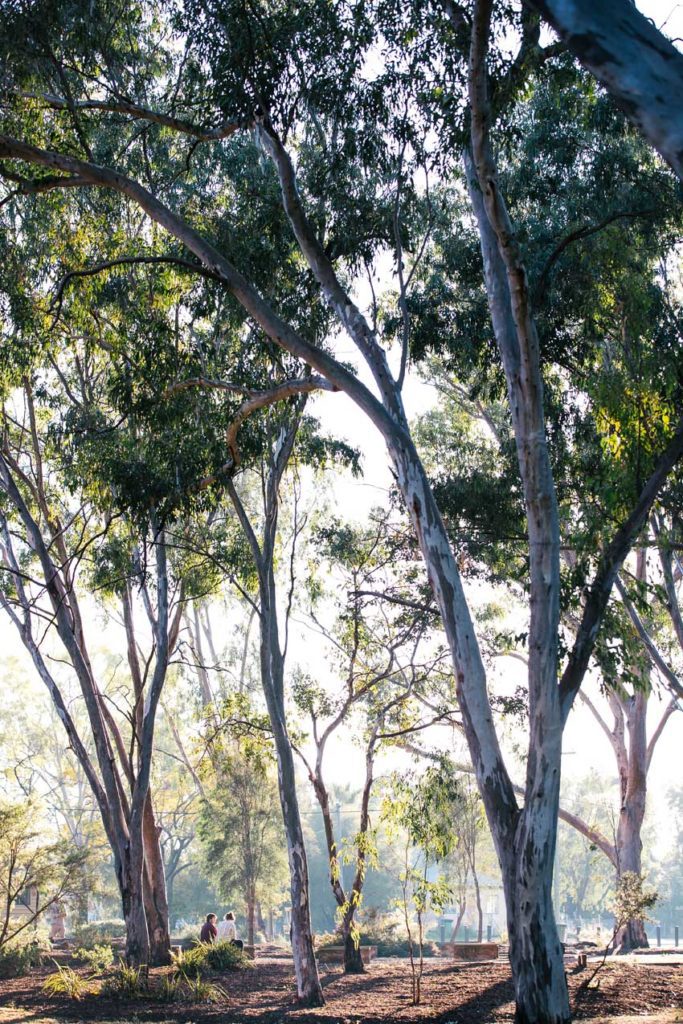 Explore Roma on foot along the Agungadoo Pathway, which connects with two of Roma's biggest attractions – Roma's largest Bottle Tree and the Big Rig Parklands.
With ancient river gums along the banks of the Bungil Creek – you'll want to keep your eyes and ears alert for the calls of local birdlife that call this natural setting home.
Keep alert for runners, cyclists and other walkers who regularly use this 1.7 kilometre shared pathway.
10. Injune Lagoon Walk, Injune
For a stroll paired with native animals and birdlife, step it out along to the Injune Lagoon Walk.
A short walk from the main street, this 1.2-kilometre circuit walk hugs the waterline of the lagoon.
Plan your visit for early morning or late afternoon when the local birdlife and animals are most active.