Riddle us this: what's approximately 450km long, passes through three major regions in Queensland and takes six hours to drive?
Find your answer along the Warrego Highway, which runs between Brisbane and Roma (and extends all the way out to Charleville and beyond to Birdsville), promising an outback road trip of a lifetime.
Before you put the bags in the boot and buckle up for the road trip, get to know what to expect, what you'll see and most importantly, where to stop for coffee with this guide.
1. Why go on this outback road trip?
Many people believe "it's not about the destination but the journey" but in the case of the Warrego Highway, this outback road trip is both.
While touching down in Roma is a convenient option, especially for a long weekend escape, if you've got more time up your sleeve the Warrego Highway allows you to savour Queensland's inland communities along the way.
2. What can you expect?
There's no beating around the bitumen – the Warrego Highway is a long continuous stretch of road, but it connects you efficiently with the main attraction of your road trip, the outback.
While the highway cuts through small towns, expect to have your foot to the floor sitting between 80 and 100 km per hour for most of the journey.
As one of the main transport routes connecting Brisbane with Outback Queensland, be aware you'll be sharing the road with semi-trailers and road trains too.
For those lucky enough to be relaxing in the passenger seat, you'll be rewarded with changing landscapes – from Toowoomba's mountain range to in-season crops and wildflowers lining the side of the highway.
3. How to prepare?
Like every good outback road trip, it pays to spend time on Google Maps to work out driving distances and times between towns before you turn on the car's ignition.
When planning your travel time, don't forget to allocate time for snacks, meals and sightseeing along the way.
While you'll find petrol stations frequently placed along the way, it's worth leaving home with a full tank of gas and filling up before the gauge dips too low for a stress-free journey to Roma.
4. Will you get internet or phone reception along the way?
When you're on the road between Brisbane and Roma, you'll be able to pick up 3G or 4G phone reception.
The quality of your reception will depend on your phone providers, so it's worth checking with them before you depart to ensure you won't be bar-less while on the road.
Keep in mind, if you decide to venture off the Warrego Highway to quieter inland roads, phone and internet reception may be affected.
What's more, there's no need to stress about getting a flat tyre on the way – RACQ is still only a phone call away.
Don't forget to download your Spotify playlist before departing Brisbane to ensure the tunes can flow freely to Roma. 
5. Will you find coffee?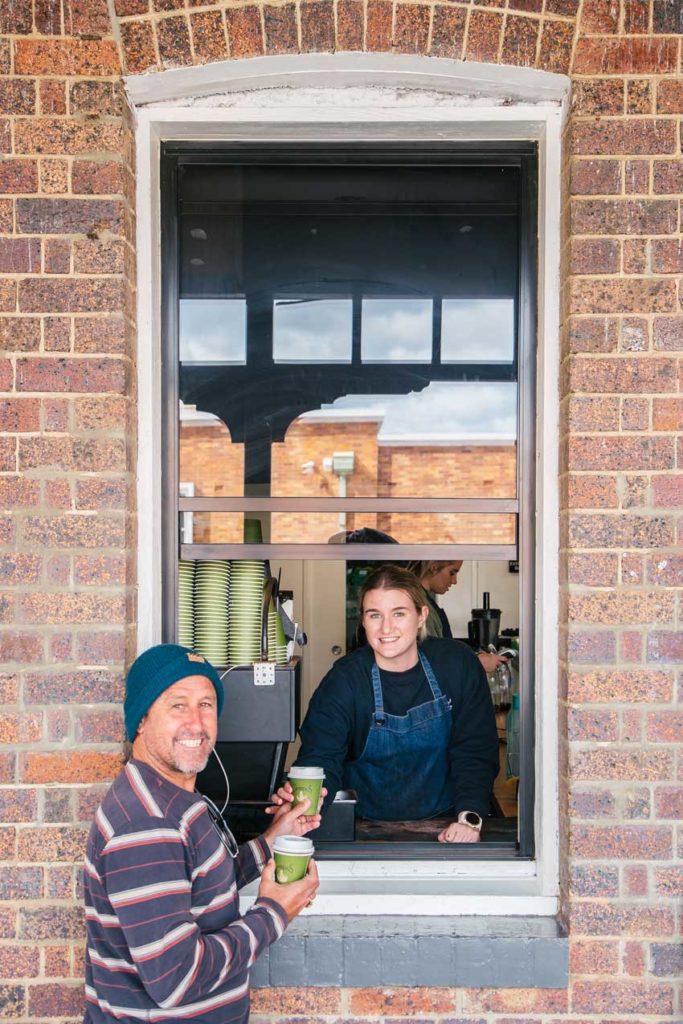 Most people refer to road trips based on driving distance, but the Warrego Highway between Brisbane and Roma is best calculated by the number of coffee stops to break up the journey.
If Fonzie Abbott, Allpress, and Coffee Supreme are your love language, put Toowoomba as your first stop on the outback road trip and explore their laneway coffee culture less than two hours from Brisbane CBD.
For those looking to save time on the bitumen and make use of the Toowoomba bypass, plan a stop in Dalby to be sipping on a flat white, long black or latte in two and a half hours.
The Warrego Highway will take you directly to your next caffeine stop in Miles – the Creek Café. If you've maxed out your caffeine intake for the day, you'll find fresh juices and smoothies here too.
Good news is Roma has its own coffee culture, with Fonzie Abbot, Merlot and The Laughing Pug just a few of the popular brands of beans pouring through the local coffee machines.
Put down your International Roast sachet, we've got you covered with the best places to enjoy a brew in Roma with this guide.
6. Do you need a 4WD for this outback road trip?
Short answer: No.
The Warrego Highway between Brisbane and Roma is completely sealed, so you can take this outback road trip in your standard hatchback, sedan or convertible (if you choose).
If you're wanting to take a detour along the journey and explore the backstreets of Southern Queensland Country or the Western Downs region then take time to research the road conditions and check if they are suitable for a standard vehicle.
When you hit the Roma region, a 4WD might be necessary to explore beyond the town centre – so be sure to check your travel plans with the team at the Visitor Information Centre to make sure your tyres match the terrain.
7. Will the kids be bored on the drive?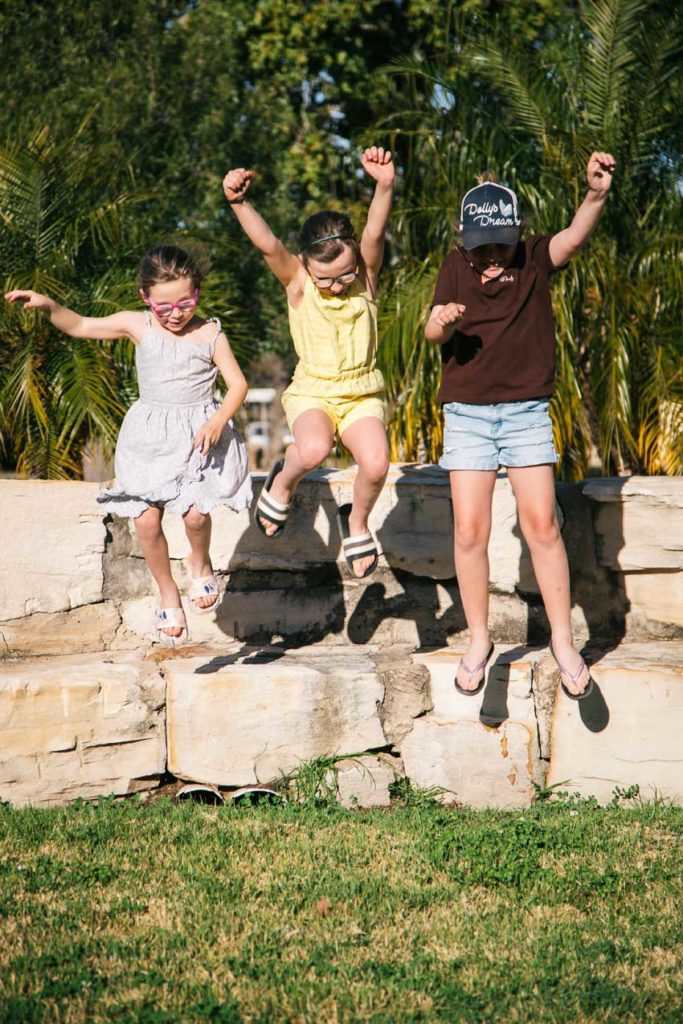 As you travel between Brisbane and Roma, you'll pass through the City of Toowoomba and three major towns Dalby, Chinchilla and Miles, as well as over 10 smaller towns along the way.
Expect to spend close to two hours on the road between Brisbane and Toowoomba and the following major towns, but if you need to stretch your legs in between, there's no shortage of places to pull over and explore.
8. What may surprise you about the Warrego Highway?
Did you know you'll find one of Australia's 'Big Things', a Queensland heritage-listed park and botanic garden, and heritage-listed French-style homestead dating back to 1876 on this road trip?
As you'll pass through regions with rich pioneering and military history, enjoy a history lesson at a local museum, such as the Miles Historical Village and Museum.
If you're travelling with little ones for this outback road trip, there are plenty of parks and greenspace at the towns you'll be passing through for them to burn off energy before getting back in the car, including the five-million-dollar Chinchilla Parklands, complete with watermelon themed playground.
Once you arrive at your destination, shake off the drive with a visit to one of the town's local attractions, such as the largest bottle tree or a tour of the Big Rig.
We've got you covered with eight things to do in the town centre to kickstart your Roma holiday.