If ever there was a light at the end of an eight-and-a-half-hour-road trip tunnel, Carnarvon Gorge is it.
This national park is defined by its sandstone cliffs, prehistoric cycads and over 2,000 examples of Aboriginal rock art, a combination that puts Carnarvon Gorge high on most domestic holiday to-do lists.
Deciding to go to Carnarvon National Park is easy, working out how to get there can take a little bit of research – especially if taking little ones who understandably are more enthusiastic about the time spent outside the car than in it.
To save you hours of internet research, we prepared this itinerary that will have you from Brisbane to Carnarvon Gorge and back in five days – perfectly planned for your next school holiday adventure.
Day 1: Brisbane to Roma (488km)
Just shy of six hours of driving separates Brisbane and Roma, so you'll want to hit the road early to break up the journey with smoko in Toowoomba, lunch in Chinchilla and time your arrival in Roma for tea.
Although you might have spent the day on the road, the start of your holiday touring doesn't need to wait until tomorrow.
Roma's history is told every night at the Big Rig at their sunset show, which retells the story of oil, gas and energy exploration in Australia.
Kicking off between 5.00pm and 5.30pm, depending on the time of year, the hour-long nightly show with original sound and light installations, will take you back in time with stories told from the perspective of a "Roma Rigger" guide.
Overnight: Check into one of Roma's motels, hotels or campgrounds
Day 2: Roma to Injune (90km)
If you're the kind of person who wakes up thinking about your first coffee, you're in luck in the Roma region.
Shake off any assumptions you have of outback coffee coming dehydrated and in a sachet, and see what's brewing at one of these cafes in the Roma region.
You'll find every kind of dietary requirement catered to across the region, with breakfasts as light as granola to as hearty as Beck's Chopping Board's Big Rig breakfast, with three different proteins.
Fuelled up for the day ahead, put 90 kilometres on the odometer towards Injune to base yourself for your Carnarvon adventure.
Sitting at the foothills of Carnarvon National Park, Injune town might be small but it delivers big on outback hospitality. Make sure you call in to Café on Second to indulge in some delicious Injune food and coffee.
Spend your afternoon checking out the local sights – the dingo barrier fence, characters of the Injune sculpture trail or taking a stroll along the 1.2kilometre Injune Lagoon Walk – ideal for scooters if your little ones don't travel without them.
Overnight: Pull up for the night at one of these motels, campgrounds or farm stays
Day 3 – 4: Carnarvon Gorge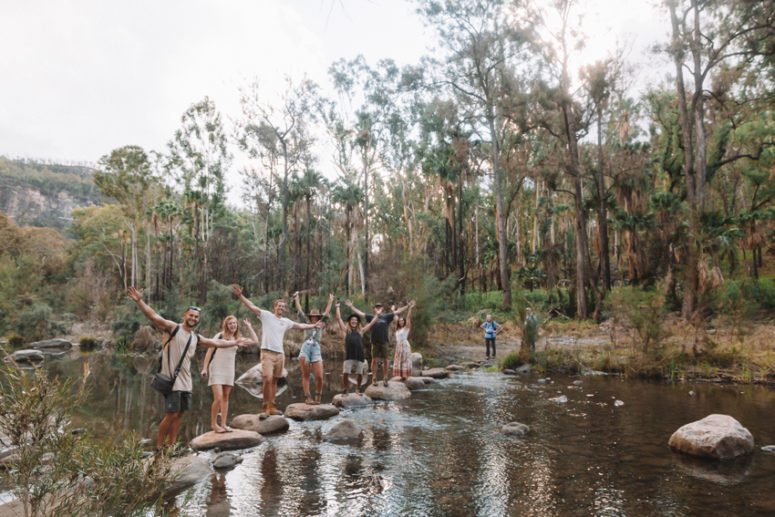 Start your day early to make the most of your time in the 2,980 km² Carnarvon National Park.
This oasis in Outback Queensland needs to be seen to be believed, with its towering white sandstone cliffs, narrow gorges and lush plant life that couldn't be further from the arid conditions you've experienced since you crossed the Great Dividing Range.
The variety of plant and animal life is the very reason you'll want a guide to discover this park, with ancient cycads dated at over 2000 years old and over 173 species of birds found within the park.
From Roma and Injune, you have two formal guided tour options – Australian Nature Guides and Boobook Eco Tours – who run day-trips to the area (both the gorge itself and the Carnarvon Ranges). Not sure what to expect? Meet Michelle who runs Australian Nature Guides over on this article.
If the feedback from TripAdvisor for this natural attraction is anything to go by – you won't want to underestimate the time required for your visit because there's a wealth of walking trails for you to discover.
For a walk suitable for little legs, follow signs to Mickey Creek Gorge. This grade three walk starts at an easy pace along Mickey Creek before becoming a rock-hopping adventure through Mickey Creek Gorge, which is so narrow you can touch both sides as you go.
Since sunlight only reaches the gorge for a short time, it's perfect growing conditions for forest ferns, soft green mosses and orchids so expect a sea of green.
If you've got big kids in tow, opt for one of the longer format hikes like Cathedral Cave and Boowinda Gorge, which is 18.4km return.
The trail will take you straight to some of the park's most extensive Aboriginal rock art. There's no shortage of it, with over 2000 engravings recorded across the whole park in one of the best examples of Indigenous stencil art.
Overnight: National Park camping will have you sleeping inside the park, but you'll want to reserve a spot early as it's known to book out, as it is only open during school holidays. Outside of the park itself, Carnarvon Gorge Wilderness Lodge has reopened, Sandstone Park, Carnvaron Gorge – Breeze Holiday Park, Wallaroo Outback Retreat and Arcadia Valley Escape are within driving distance. Injune is also easy commute distance – and particularly handy if you want the amenities of a small town for your stay. 
Day 5: Injune to Brisbane (567km)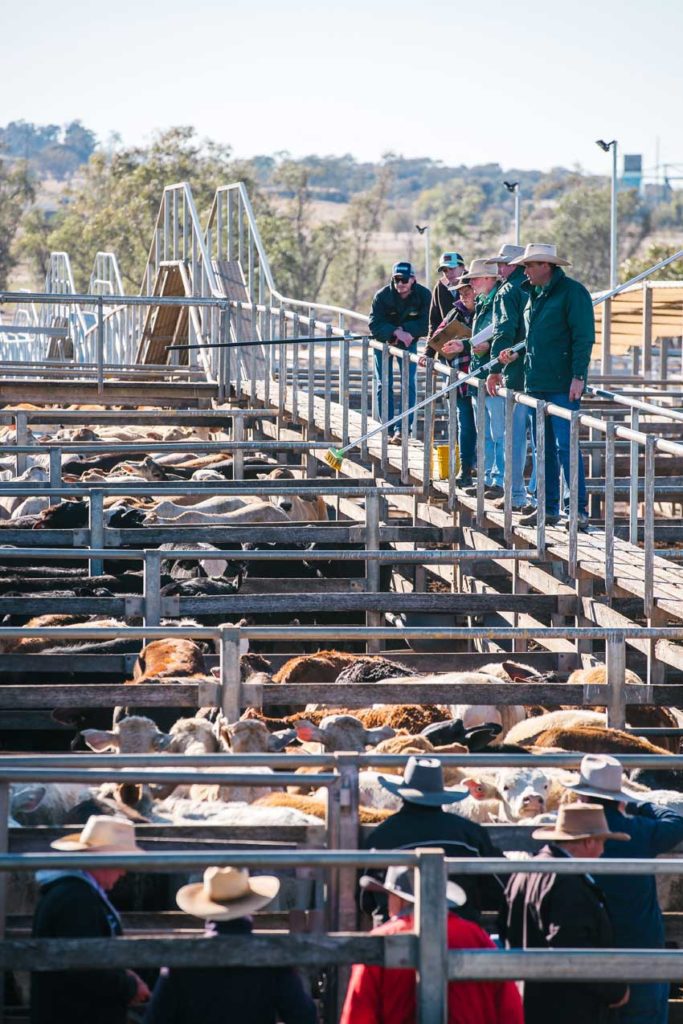 With over eight hours drive between Carnavon Gorge and your return home to Brisbane, start the trip back early to allow pit stops along the way.
For an auction the kids won't forget, time your visit for Tuesday to see the Roma Saleyards in auction action.
The fact that cattle can sell under the hammer for the price of a small car, is just one of the things you wouldn't expect about the Roma region.
With over 500km of highway driving connecting you with the coast, there's plenty of time to start discussing plans for your next trip west.