Juicy steak that hangs off the edge of your plate, ice-cold beer dripping in condensation and a big, warm smile when you walk in the door; these are a few things to whet your appetite for what's served up in the Roma region.
Hungry to learn more? Here's a guide to the best eats in the Roma region and where to find them.
For the best country service: The Timber Crate, Surat
There's a theory in the outback that goes a bit like this: the smaller the town, the warmer the hospitality. So with just 450 people living in the Surat district (an hour's drive south of Roma), it's no surprise this small cafe and boutique gift shop welcomes you with open arms.
Two young, ambitious ladies started The Timber Crate in 2014 as a friendly place for locals and visitors to grab a great cup of coffee and bite to eat in Surat.
Whether you're after a good flat white, a steak sandwich or a birthday gift (did someone say homemade relish?), save your appetite for The Timber Crate.
For the best homemade scones: Great Artesian Spa, Mitchell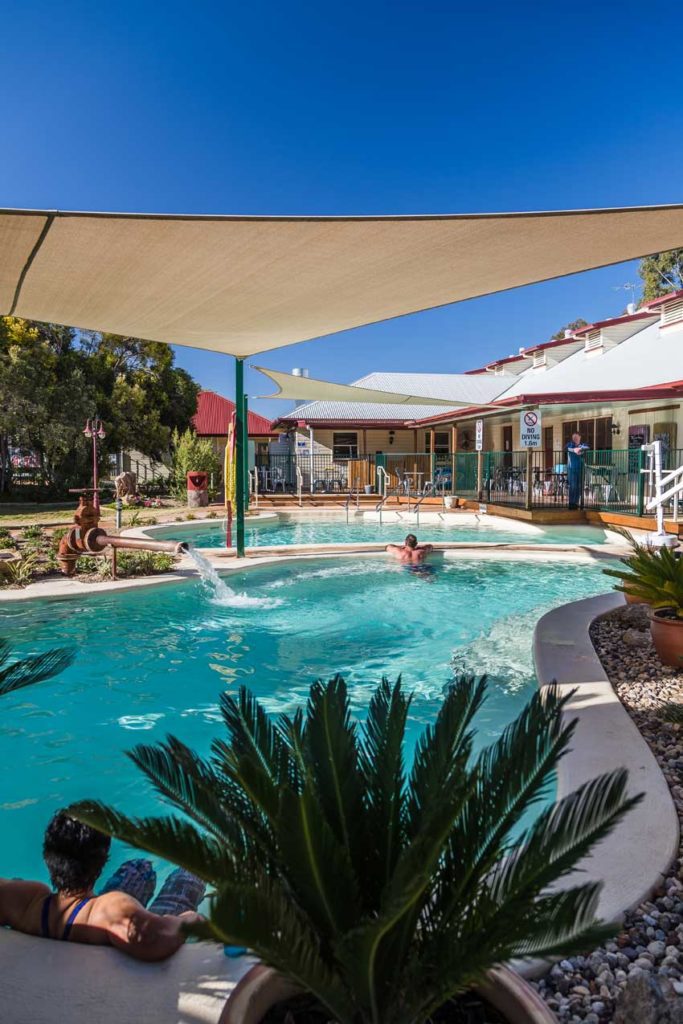 Extend your bathing time at the Great Artesian Spa by taking a break between dips at the on-site cafe.
When your fingers and toes start to shrivel in the naturally heated mineral springs, find a sunny seat on the deck for a legendary homemade scone, served with mixed berry compote and whipped cream.
Afterwards, dive back into the outback oasis while dreaming about your next baked treat.
The café serves an all-day savoury and sweet snack menu, a daily lunch menu and a special breakfast on Sundays.
For the best coffee: ReX Coffee + Food, Roma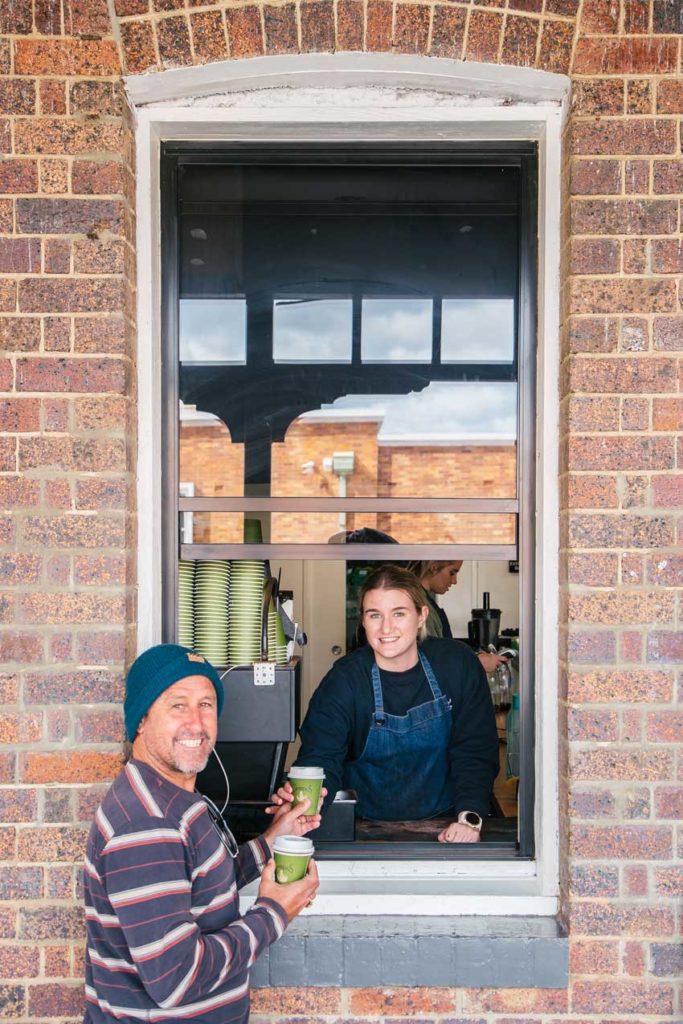 If you're serious about coffee, then pop ReX into your GPS.
At this downtown Roma cafe, you can order your favourite espresso-based coffee made with Campos beans or grab a cold brew to go from the fridge.
Owner Genevieve Rogers started out with a cafe on wheels before finding a permanent home for her bean-dream on McDowall St in Roma.
While these days the location is fixed, the food menu still changes daily with everything from cheeseburgers, toasties and breakfast burritos to Iced VoVo muffins and Caramilk slice.
Trot down to the School of Arts building on Hawthorne St to order or do as the regulars do and order via the SKIP app.
For the best healthy meal: The Tasting Co, Roma
There are only so many bakery pies and hot chips one can consume while on holiday (allegedly), so if you need a healthy fix, drop into The Tasting Co for meals that are as good for your body as they are for your tastebuds.
The popular Roma cafe prides itself on catering to various food intolerances and dietary requirements, including gluten- and dairy-free, keto, paleo and vegan.
On the menu you'll find everything from acai bowls and salads to burgers, plus a counter filled with sweet and savoury treats.
The Tasting Co is grinding Fonzie Abbott coffee and blending up a big selection of smoothies too.
For the best breaky: Beck's Chopping Board, Roma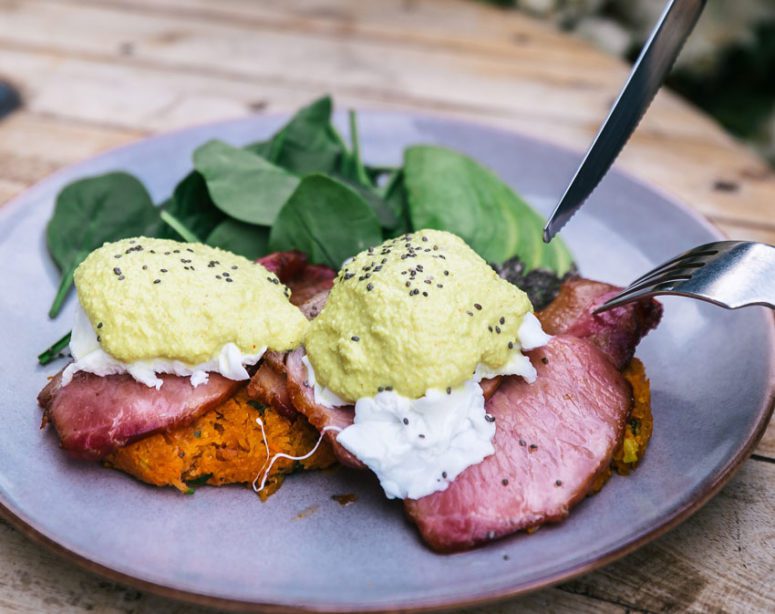 If you like to start your day with a hearty breakfast, order the Big Rig Brekky before you see the Big Rig itself. 
Your plate will arrive loaded high with bacon, sausages, eggs, tomato, mushrooms, grilled haloumi, baby spinach, tomato relish and sourdough bread, the energy boost you'll need if you're wanting to see all of Roma with this guide.
The talented Beck Swan turned her successful catering business into this favourite breakfast spot drawing Roma locals in with great coffee and food specials.
If your hunger isn't quite the size of a road train, you can tuck into a variety of lighter options including smashed avo, eggs benny, pancakes, a brekky burger and more. Those with a smaller appetite can order half serves too.
For the best steak: Explorers Inn, Roma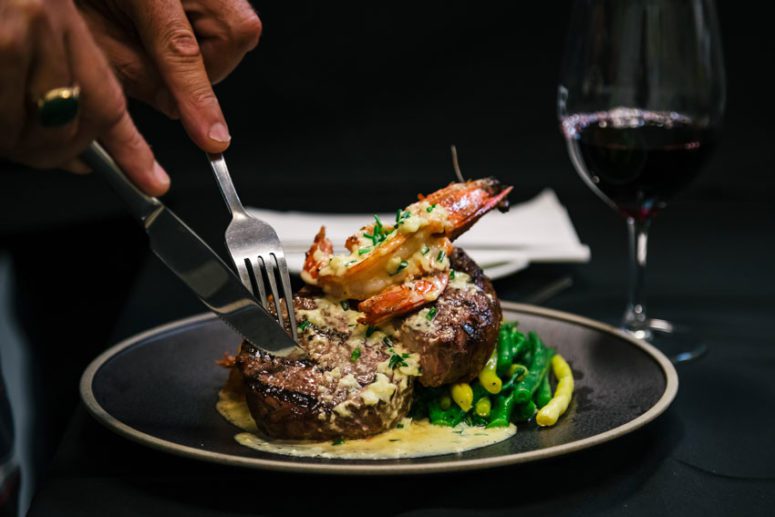 As the centre of the cattle industry in Western Queensland, eating local in Roma means eating beef.
From the paddock to your plate, the best steak in town can be found at the date-night worthy Explorers Inn.
The 150-seat fine-dining restaurant has a signature steaks menu that serves Maranoa Beef, a family-run business producing high-quality grass-fed cattle.
Explorers Inn offers four cuts — all raised on the green, natural pastures around the region — , from a prime rump with fries, onion rings and cowboy butter, to an eye fillet with snow peas, duck-fat potatoes, forest mushrooms and beef jus.
Each steak comes with a choice of sauce too (gravy, mushroom, pepper, red wine jus or Dianne).
For the best dinner out: Head to the pub
The epicenter for epicure in Outback Queensland is the country pub, just ask any traveler worth their boots and wide-brimmed hat.
It's where you'll catch a glimpse of local life, get tips for things to do and potentially make new friends.
Across the five towns of the Roma region there are dozens of pubs serving classic fare and pub favourites such as a chicken parmy, steak, roast of the day, bangers and mash, wedges and more.
In Roma, try The Queens Arms, Commonwealth Hotel, Royal on Ninety-Nine, Club Hotel Roma or White Bull Tavern.
One hour north, head to the Injune Hotel in Injune or Hotel Richards in Mitchell. Or, in Wallumbilla drop into the Federal Hotel, in Surat try the New Royal Hotel, and in Yuleba visit the Yuleba Hotel.
For the best burger: Yuleba Hotel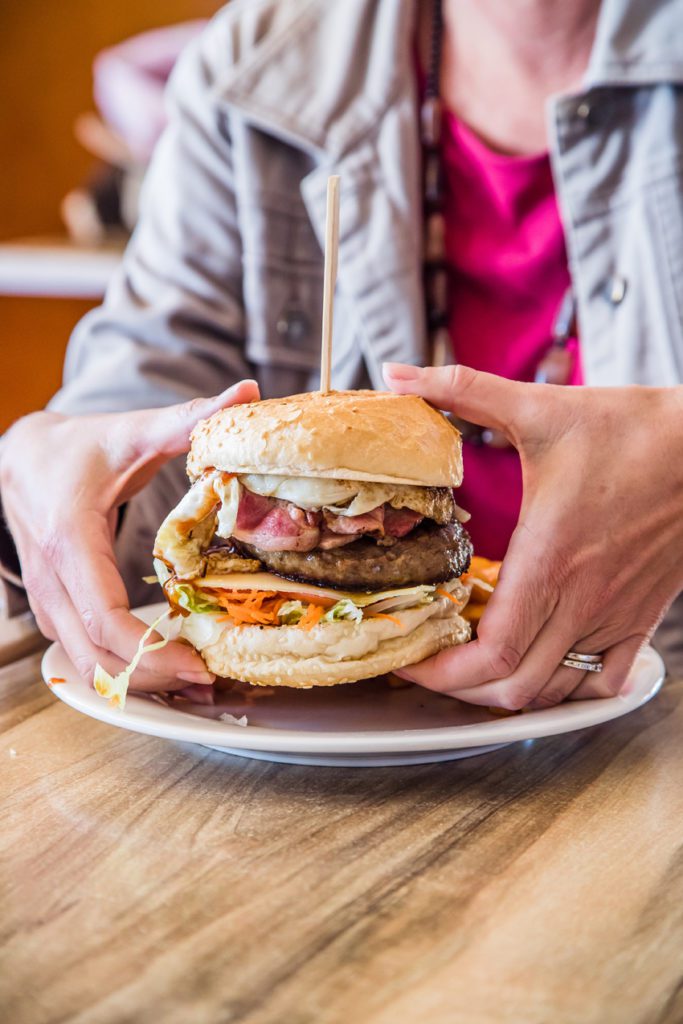 There's nothing better than a big Aussie-style burger with the works, the kind you need two hands to grip and hold.
At the Yuleba Hotel, expect friendly service and one of those big, juicy old-school burgers that drips down your arms as you eat.
With bacon, egg, cheese, beetroot, pineapple, lettuce and tomato stacked high, all you need to add is an ice-cold lager off the tap to wash it down.
How are you going to work off all of these meals?
We're glad you asked: